Legal issues can weigh on you and it's important to choose a legal professional that has been doing this for a long time in Georgia.
At Hartley Rowe & Fowler, our Carrollton general practice lawyers are reputable and know how to set high standards. This includes taking the time to recognize what clients are after whether it is time to put together a will or manage a liability case for your commercial enterprise.
Each situation is unique and that is why having a well-rounded legal team by your side is a must. Our Carrollton law firm is always going to be ready to assist as soon as the call comes in.
Hartley Rowe & Fowler is a world-class law firm that has a wide array of legal resources and continues to be a go-to option for clients in the state of Georgia. Learn more about how we can help you by calling 678-825-6004 today.
Business Law
Business law refers to any legal action that is taken based on a commercial entity's actions or inaction. This can refer to cases involving taxation, liabilities, employment law, immigration law, and more.
These types of cases must be handled with care and require attention to detail on the part of the legal team. The reason to go with our law firm comes down to having a legal team that is well aware of what a commercial entity requires.
Hartley Rowe & Fowler has been around for years and is well-established for helping commercial clients in the region. This makes it an ideal fit for those struggling to manage a liability case or a potential employment issue that has to be wrapped up in the court of law. By taking the time to reach out to us, you will know the business law case will be managed with care.
Civil Trial
A civil trial tends to revolve around cases involving personal injury issues, insolvency, bankruptcy, and more. These cases demand a complete understanding of the local laws in Georgia and what is needed to make sure the case goes ahead as planned.
When it is time to choose a qualified Carrollton civil lawsuit attorney, it is important to go with a qualified professional that has the expertise to handle civil cases. Do not settle for any less than the best, which is why the civil trial has to be managed with a lot of care. Our team is going to go through all of these details one by one to better understand what is best for your needs.
By knowing you are in the hands of a competent law firm and its legal resources, it becomes easier for the civil litigation to go ahead as planned. Start here and know you are safe while receiving appropriate legal advice.
Real Estate/Land Use
Real estate closings, sales, and/or agreements tend to involve a long list of legal requirements. The same goes for zoning regulations and/or other land-use situations where there is a disagreement between two parties about what is permitted and what is not. This is why having appropriate legal representation in Carrollton, Georgia is a must.
With Hartley Rowe & Fowler, it's possible to handle these types of cases with care knowing you are going to be treated with respect. Our firm will maintain an open line of communication throughout the process while providing access to a competent Carrollton general practice lawyer right away.
Once the process begins, you are going to be guided through each step while receiving up-to-date legal advice based on local regulations.
For real estate cases, these details matter a lot and it is important to go with a lawyer that knows what is needed to move forward. Start here and know you are in good hands.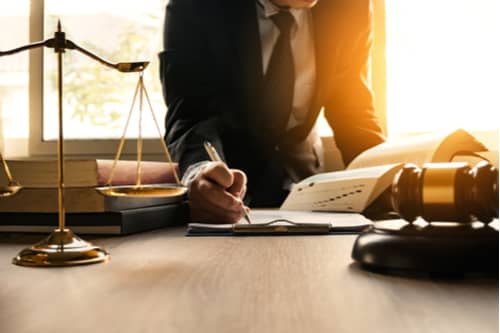 Adoption
Adopting a child means getting all of the legal paperwork done to verify and authenticate the process. There are regulations in place for how the adopted child is going to be processed through the system and what is required to seal the deal.
These are regulations that need to be discussed with a competent lawyer while being represented in front of a legal court.
At Hartley Rowe & Fowler, we have skilled attorneys that know how to manage adoption cases. This ensures any case that comes through to the legal team will be managed with a professional eye and is going to be taken care of.
For those who are thinking about moving forward with an adoption case, it's highly recommended to go with a law firm that is on your side throughout the process. Hartley Rowe & Fowler is all about setting high standards and can make sure all of the issues involved with completing an adoption are managed wisely.
This is a one-stop option that is a must when it is time to go through the ups and downs of adoption.
Wills/Probate
Wills involve recognizing all of the assets under a person's name and how they are going to be handled once the individual has passed away.
There are strict requirements in place when it comes to the management of a will and how it is handled after a person has passed away. Due to this, the will needs to be drafted by a trusted legal professional that is certified to do so in the state.
At Hartley Rowe & Fowler, we have managed hundreds of wills over the years and are well aware of what it takes for the paperwork to be completed. A reputable probate lawyer is going to take the time to sit down and go through these details from day one.
This is why it's best to go with a qualified law firm for all types of cases involving probate law.
Residential Real Estate Closings
Real estate closings can be difficult to manage and most clients are going to be unaware of what it entails. If this is the first time you are closing on a property, there are going to be unknown hurdles that will arise due to the legal regulations in the state of Georgia.
Due to these regulations, it is important to have a qualified law firm such as Hartley Rowe & Fowler ready to help. Our team is going to go through all of these details, put together a comprehensive legal agreement, and make sure it works out as intended.
If there is an accepted closing date in mind, it is best to have all of the legal paperwork wrapped up as soon as possible.
With Hartley Rowe & Fowler, you are not going to have to worry about this. A trusted Carrollton general practice attorney is going to be on hand to assist with each step.
Contact a Carrollton General Practice Lawyer at Hartley Rowe & Fowler
When it comes to choosing the right Carrollton general practice lawyer, it's important to go with a professional law firm that has done it before.
At Hartley Rowe & Fowler, we have been around for a long time and are appreciated for the work it does in the region. This makes it the ultimate option for those who want to ensure their case is handled with care and they are treated with respect throughout the legal process.
Due to the team's comprehensive quality control standards, open line of communication, and commitment to excellence, you will know the case is going to be handled professionally. Hartley Rowe & Fowler does not cut corners and is always ready to help.
For more on what the team at Hartley Rowe & Fowler can do for you, call 678-825-6004 right now.