When in need of legal services, finding the right lawyer could be all you need to get the resolution you need. Whatever legal issue you might be facing, you know you'll be in good hands when you hire the services of a professional Atlanta general practice lawyer.
The attorneys at Hartley, Rowe, and Fowler P.C. are experienced professionals with a proven track record and years of courtroom experience. All our attorneys are skilled and accomplished trial attorneys and are licensed in federal and Georgia courts.
With our general practice lawyers by your side, you can rest assured that you'll enjoy the benefits of working with seasoned and experienced professionals who delight in handling different legal challenges. We have the support staff and legal background needed to litigate the most complex of issues in the most efficient way possible.
Our Atlanta general practice attorneys can help with a wide range of legal issues, including:
Business Law
Civil Trial
Real Estate/Land Use
Adoption
Wills/Probate
Residential Real Estate Closings
For more on how Hartley, Rowe, and Fowler P.C. can help, get in touch with our Atlanta office today by calling 678-825-6004.
Business Law
Looking to dissolve a business that is a complicated partnership or just isn't going anywhere? Do you believe it is the right time for you to start your own business? Whatever it is you are looking to do, you will need the required legal know-how of Hartley, Rowe, and Fowler P.C. in Atlanta, Georgia.
When starting a business, there's no better asset than a business attorney and business plan to help you circumnavigate the tumultuous waters of business law.
At Hartley, Rowe, and Fowler P.C., we offer the most experienced and skilled legal professionals and are here to guide you through the following crucial steps:
Formation: help you determine which organization is right for you (Corporation, S-corp, LLC, Sole Proprietor, etc.)
Draft and file the required articles of organization and incorporation
Administer operating and partnership agreements
Counsel you on capital contributions
Help you resolve tax issues
Business dissolution
Intellectual property law
Civil Trial
Businesses and individuals frequently find themselves involved in legal disputes with other parties. In most cases, these disputes, considered to be contract breaches, often become matters that have to be resolved through civil trial, which involves the use of arbitrators or courts for adjudication.
If you are currently embroiled in a civil litigation, your main objective will be to obtain compensation for damages or an injury, honor an agreement, or right a wrong.
Civil litigation defendants, on the other hand, are generally looking to protect their rights by opposing the claims filed against them by the plaintiff.
Hiring the services of a qualified civil lawsuit attorney is vital in achieving the result you want. A civil litigation lawyer at Hartley, Rowe, and Fowler P.C. represents clients including corporations, shareholders, partnerships, and individuals in the following types of cases:
Business-related litigation
Construction litigation
Injunctions
Administrative litigation
Real Estate/Land Use
When dealing with complicated real estate matters – be it buy-sell transactions, investment properties, or commercial leasing agreements – the details matter. Ostensibly minor oversights could have major consequences. Oftentimes, parties, even those who are quite experienced in matters related to real estate, miss a small yet damaging detail or get taken advantage of.
Closing a deal successfully demands a careful approach under the watchful eyes of a professional and experienced legal mind. At Hartley, Rowe, and Fowler P.C., we provide reliable and diligent legal counsel and advice that we know our clients deserve.
We're ready to help ensure that every document is read, every detail addressed, and every clause reviewed for a seamless and smooth transaction.
We represent commercial sellers and buyers, tenants, landlords, lenders and borrowers, developers, and investors. Our experience covers a wide range of matters related to real estate, including:
Landlord-tenant disputes
Commercial buy-sell agreements
Commercial leasing
Finance issues (both lending and equity)
To make your goals a reality and protect your real estate interests, partner with us today. Call 678-825-6004 now to speak to an experienced Hartley, Rowe, and Fowler P.C. attorney.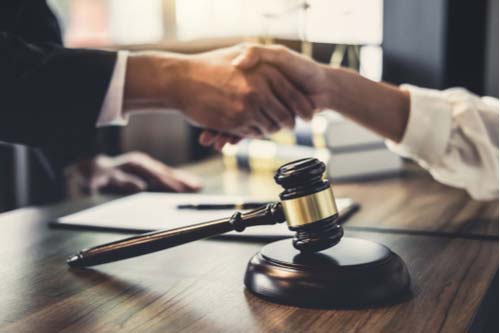 Adoption
Adoption's one of the few times in family law where all those involved sometimes leave the court happy. At Hartley, Rowe, and Fowler P.C., we have the attorneys and experience needed to help you face the extensive documentation and complicated legal requirements associated with adoption.
If you are thinking of adopting a child in Atlanta, get in touch with us to speak to one of our attorneys for more about your legal options and rights. We're ready to represent and advise you as you pursue:
A contest to termination of parental rights or adoption
An agency-assisted or private adoption, whether international, interstate or local
A relative, foster parent, stepparent, or grandparent adoption
When it comes to adoption, you need the help of an experienced attorney to guide you through each step of the process. The adoption attorneys at Hartley, Rowe, and Fowler P.C. will work hard to ensure that each detail is finalized so you can focus on building and growing your family.
Wills and Probate
The death of someone you love or caring for a terminally-ill family member is often dotted with countless questions and lots of difficult legal choices. In some cases, disputes regarding the deceased's last wishes erupt, complicating things.
When disputes interrupt care or interfere with your grieving process, a professional Atlanta probate attorney from Hartley, Rowe, and Fowler P.C. can help you resolve your conflict.
For grieving guardians and loved ones, wills, probate, and trust attorneys can prove to be instrumental in resolving legal disputes in an effective and timely manner. Our experience when it comes to wills and probate means that our lawyers give you and your family a chance to attend to more pressing matters during your mourning.
Our lawyers are mindful of such situations and recognize the emotional considerations of circumstances that require a probate lawyer and approach every case with diligence and compassion to advocate for your rights.
Residential Real Estate Closing
When selling or buying residential real estate, it's vital to have a professional and experienced real estate team and attorney by your side if you want to protect your interests. At Hartley, Rowe, and Fowler P.C., we handle all types of residential real estate closings for sellers and buyers with impeccable attention to detail.
Whether you're selling or purchasing property, you need to ensure you hire a real estate closing lawyer and have them help you through the processes. Working with an attorney could also help you avoid costly and preventable mistakes. At Hartley, Rowe, and Fowler P.C., our team has the knowledge and experience needed to help you complete your real estate transaction quickly and smoothly.
Our attorneys can be of great assistance when it comes to various real estate matters, including:
Purchasing a new home
Selling your home
Purchasing or selling of a co-op or condo
Contact a Professional Atlanta General Practice Lawyer Today
If you aren't sure about the kind of attorney you want for your case and haven't found another description that best fits your circumstance, a general practice lawyer could be of help since they have a diverse background in different law practices.
Furthermore, a general practice lawyer could be the perfect fit for you if you need legal advice and counsel in several areas of law. At Hartley, Rowe, and Fowler P.C., we can help you with a variety of legal issues.
Not all law practices have the capacity or the ability to offer the range of legal support you may need to address the various legal issues you're facing. Our attorneys are full-service professionals who're qualified to handle all sorts of legal issues.
For the best and most comprehensive legal solutions in Atlanta, get in touch with us at Hartley, Rowe, and Fowler P.C. today to speak to an experienced Atlanta general practice lawyer. Call 678-825-6004 now to schedule a free consultation with our legal team.