If you've lost a loved one because of another party's negligence, you may be entitled to compensation. While money can not make up for what you've lost, hiring an Atlanta wrongful death lawyer and filing a claim could be a way to ease your financial burden during this difficult time.
Hartley Rowe & Fowler can review your situation, answer your questions, and recommend the best course of action. Call our Atlanta personal injury lawyers at 678-825-6004 today to schedule a free consultation.
How Is Wrongful Death Defined in the State of Georgia?
According to Georgia Code § 51-4-1, a death is considered to be wrongful when a person dies because of criminal behavior, negligence, or defective property. If another party bears legal responsibility for a person's death, Georgia law defines it as wrongful death.
Legal grounds for wrongful death are specifically outlined in the Georgia Wrongful Death Act, which states that wrongful death may be caused by:
Defective products
Faulty construction and engineering malpractice
Nursing home neglect or abuse
Driving under the influence
Sanitation issues in commercial establishments
Pedestrian accidents
Illegal alcohol service
Criminal actions, including intentional homicide
While a criminal case can lead to prison time, probation, and other legal penalties, defendants in wrongful death suits are liable for providing financial compensation to the survivor of the deceased. It is possible to sue a defendant for wrongful death when they are facing criminal charges.
In order for a defendant to be convicted in criminal court, the prosecution must prove that they are guilty beyond a reasonable doubt. In civil court, however, attorneys only need to demonstrate that "a preponderance of the evidence" shows that the defendant is liable. Wrongful death suits can be a way for survivors to seek financial compensation and justice.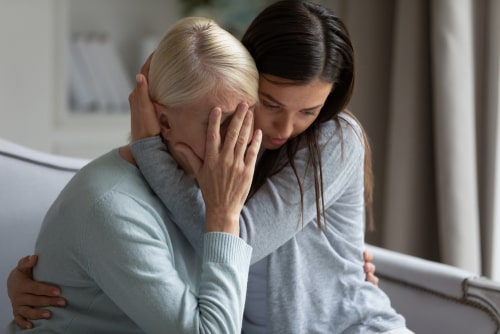 Who Is Qualified to File a Wrongful Death Claim in Georgia?
Usually, civil suits are filed by the injured party. In a wrongful death case, the injured party is deceased, which means another party must file the suit on their behalf. Georgia law allows wrongful death claims to be filed by:
The surviving spouse of the deceased
If there is not a surviving spouse, the surviving children of the deceased
If there is no surviving spouse or children, the parents of the deceased
If there are is no surviving spouse, children, or parents, the administrator of the deceased's estate.
If a claim is filed by the estate administrator, damages recovered will be held for the deceased's next of kin. Other family members, including siblings and grandparents, are not qualified to seek damages, but they could be awarded compensation in this scenario.
What Types of Damages Are Recoverable?
Georgia law allows qualified surviving parties can seek damages from three different categories of losses. The first category is designed to provide compensation for the value of the life of the deceased. This could include loss of future wages, lost benefits, and loss of companionship. Only surviving family members of the deceased at eligible to cover these damages.
The second category provides compensation for expenses directly related to the deceased's death. Damages could include medical bills and funeral expenses. Other expenses connected to the injury or death may also be recoverable. This is a separate claim that must be brought by the administrator of the deceased's estate.
The third category is known as a survival claim. It's designed to cover damages that occurred between the deceased's injury and death. This could include medical expenses and damages for pain and suffering. Only the estate can seek survival damages, but these claims must be joined within the same lawsuit.
Can the Surviving Family File for Punitive Damages?
Punitive damages are a type of financial award that is designed to punish the wrongful party for their actions. In Georgia, surviving family members cannot seek punitive damages. The Georgia wrongful death statute is designed to be punitive, and because of that, additional punitive damages are deemed unnecessary.
However, if a wrongful death case is brought forward by an estate administrator, punitive damages could potentially be awarded. As an example, if the deceased were hospitalized for the injuries that lead to their death, the estate could seek punitive damages for the deceased's pain and suffering.
An experienced Atlanta wrongful death lawyer can help you determine if punitive damages are an option in your case.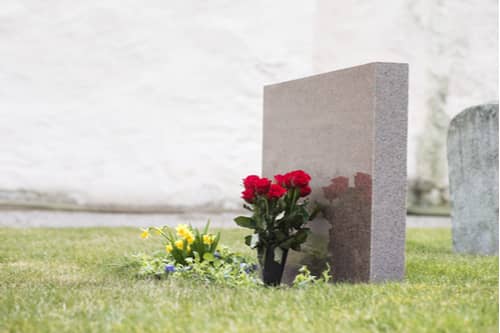 How Is Negligence Proven in a Wrongful Death Case?
When establishing negligence, attorneys must present four elements.
Duty of Care
First, it must be established to the court the defendant owed the deceased a "duty of care." This means that the defendant had a duty not to cause the deceased harm.
Breach of Duty
After demonstrating the defendant owed the deceased due care, it's necessary to show that duty was breached. As an example, motorists are legally obligated to obey traffic laws when on the road. If a defendant drove through a red light or made an illegal turn, they breached the duty of care that they owed the defendant.
Causation
It's also necessary to prove causation. In order for a defendant to be found liable in a wrongful death suit, it needs to be shown that their negligence was responsible for the death of the deceased. If the deceased was injured in an accident that involved multiple vehicles, the plaintiff must prove to the court that the defendant was the party responsible for the accident.
Damages
When proving a wrongful death case, it's also necessary to prove that the deceased suffered recoverable damages. In Georgia, damages must be directly related to the decedent's injury and death. The plaintiff must present tangible evidence of these damages.
How Do You Start a Wrongful Death Claim in Georgia?
Like with other types of lawsuits, wrongful death claims must be filed within a specific time frame. In Atlanta, Georgia, the statute of limitations on wrongful death claims is typically two years from the date of death. If the death was caused by a crime, the two-year time limit begins when the criminal case is resolved.
If the deceased's estate hasn't been probated, the statute of limitations can be paused for up to five years.
It takes time to build and file a wrongful death claim, which is why it's best to contact an Atlanta wrongful death lawyer as soon as possible. Hartley Rowe & Fowler can assess your case and provide you with representation if you're qualified to file a claim.
What Is the Difference Between a Wrongful Death Claim and an Estate Claim?
While both wrongful death and estate claims involve a party's wrongful death, there are key differences between both types of claims. Wrongful death actions are filed by surviving family members on behalf of the deceased. These claims seek to recover the full value of the deceased's life.
Estate claims are designed to allow the decedent's estate to recoup expenses related to the death. This could include medical, funeral, and burial expenses. It may be possible to file both a wrongful death claim and an estate claim, but both claims should be a part of the same lawsuit.
Our Atlanta Wrongful Death Lawyers Are Here to Help!
There's no way to bring back someone that was killed because of another party's negligent behavior. With that said, a wrongful death claim can be a way to hold that party responsible. Working with an experienced Atlanta wrongful death attorney can help your family to collect the compensation that you're entitled to.
Hartley Rowe & Fowler has extensive experience with wrongful death cases in Georgia and can provide you with the support and guidance you need. Call us today at 678-825-6004 if you'd like to schedule a consultation or find out more about your legal options.