Car accidents often elicit several emotions from the victims. Many survivors are so scared and dazed, and they usually don't know what to do after the crash. Usually, onlookers aid the crash victims in such conditions. However, accident survivors don't always have the luxury of helpful passersby. That's why it's best to have help from a Douglasville automobile accident attorney.
Statistics show 14 accident fatalities per 100,000 people in Georgia. Therefore, there's a high chance of getting into a car crash someday. It'll be best to take the steps we explain below if you do. However, suppose you cannot make any good moves. Then, it'll be best to call our Douglasville car accident attorneys. They can help you through the aftermath.
What Should I Do After a Douglasville Car Accident?
The steps you take immediately after an accident are crucial. Moreover, they have several future effects. For example, your actions can determine whether you get compensation for your losses. Taking the wrong steps can even get you in criminal charges. So, it'll be best to follow the steps below.
Stop
After a Douglasville car crash, the first thing to do is stop your vehicle. Never leave an accident scene in Douglasville. This is because exiting the scene is a crime in Georgia. Georgia law mandates drivers in a collision to stop and take further steps. For example, you have to hand over crucial data.
These include your:
Name
Address
Vehicle registration number
Furthermore, you must also help other injured parties. Suppose you disobey this rule and flee the crash site. Then, you may face a hit-and-run criminal charge. Moreover, you'll face stiff penalties such as fines and imprisonment if you're convicted.
Move Out of Danger
Once you stop your vehicle, it's vital to move to safety. Accidents also occur when oncoming vehicles collide with existing wrecks. Therefore, you should remove your car from the road. In addition, it'll be best to move wounded victims from the road.
You can then put hazard lights and flares to mark the accident scene. These steps will warn other road users of the crash ahead. However, collisions are often severe. Cars may even be on fire. In such cases, it'll be best to abandon the vehicles. Instead, you can wait for help.
Seek Medical Attention
After a car crash, it'll be best to seek medical treatment. Such medical attention could be for all the accident victims. However, you don't have to move to a hospital if you're in bad shape. Instead, you can call emergency medical services.
Witnesses can also help you reach 911. Suppose you don't see any injuries. Then, it's still best to visit a medical doctor. Seeing a physician early can increase your chances of getting compensation. In addition, it also guarantees that you'll make a quick recovery.
Collect Relevant Information
Getting compensation is usually the next step following a collision. Such compensation can cover your losses from the crash. However, you cannot file a claim without essential data. This includes identifying data such as:
Names
Addresses
Vehicle registration numbers
Name of the insurance company
Insurance policy number
Therefore, you should collect this data from the other driver.
Call Your Insurance Company
Douglasville car crashes often have insurance consequences. For instance, you may have to file a compensation claim with your insurer. In addition, the accident may affect your premiums. Whatever the case, notifying your insurer of the crash is vital.
Some insurance companies have deadlines within which you must file such notices. Therefore, it'll be best to keep with these timeframes. You may lose your right to compensation if you disregard them.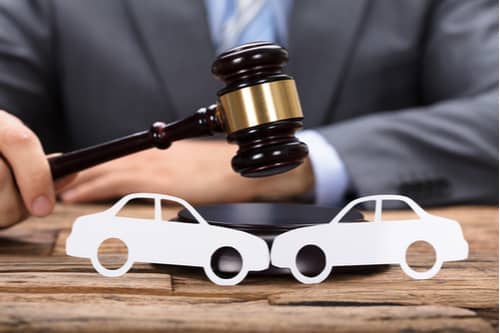 Gather Evidence
Car accident scenes usually contain helpful pieces of evidence. These details can help identify the fault party. Therefore, you can hasten your settlement cheque. So, if possible, you can collect evidence at the crash site. This includes taking pictures and videos of the following:
Accident injuries
Damage to vehicles
Skid marks on the road
Surrounding environment
You should also get contact information from eyewitnesses to the accident.
Don't Admit Fault After a Douglasville Car Accident
Finally, it's best to note what not to do after a car crash. After a collision, it'll be best never to accept responsibility for the crash. It doesn't matter whether you feel responsible. Accidents are complex issues. So, you may need an expert's opinion on its cause. Therefore, it'll help not to pre-empt the finding of fault.
Notably, accepting responsibility doesn't only involve making express statements. Instead, indirect actions may be interpreted as liability admission. These include gestures such as apologizing to the other driver. Here, the argument is that innocent people don't apologize. Finally, you mustn't also speak to the fault party's insurer.
Must I Report a Douglasville Car Accident to the Police?
Motor vehicle collisions are serious issues. They involve bodily injuries and property destruction. Furthermore, victims even die sometimes. Therefore, it's vital to know if you should notify the police of such events. Georgia law mandates that accident survivors report the crash to the police. However, this responsibility doesn't apply in all situations.
Instead, you must only report a Douglasville car accident in three cases. They are collisions involving:
Personal injuries,
Death of any person, or
Property damage of $500 or more
Furthermore, you must fulfill this statutory obligation immediately after the accident. In addition, you can report to the local police department. This is if the accident occurred in a municipality. However, suppose the crash happened outside a municipality. Then, you can send a notice to the:
County sheriff, or
The nearest office of the state patrol
What If It Was a Minor Car Accident?
Minor vehicle crashes are those that cause little or no damage. Therefore, the victims may escape with minor or no bodily injuries. In addition, the vehicles may suffer no scratches at all. You don't have a legal obligation to notify the police in such cases. Such a report is still advisable, though.
This is because minor injuries may later become severe. For example, some car accident wounds take days or weeks to show fully. In addition, the police usually publish a report after accident investigations.
This report is pretty useful in compensation claims. So, it'll be best to report all Douglasville car collisions. Therefore, suppose you ever decide to file a compensation claim. Then, you'll have the police report as a vital piece of evidence.
Call a Douglasville Car Accident Attorney Today!
Have you been in a Douglasville vehicle collision? Are you confused about your next steps? Then, it'll be best to speak to a personal injury lawyer in Douglasville. Hartley, Rowe & Fowler has handled several vehicle accident cases. So, we know the right steps to take in every scenario. In addition, our lawyers can protect your compensation claim. We can guide you from the accident scene until compensation. You just have to call us today for a FREE consultation.