Getting injured can turn your entire life upside down. If an injury is severe, it may be hard to get back to doing what you do on a day-to-day basis. At times, someone else's actions may lead to your injuries. A Carrollton personal injury lawyer can protect your rights if another party is to blame for your injuries.
At Hartley Rowe & Fowler, our lawyers are ready to guide you throughout the claims process. We will conduct an in-depth investigation to establish liability and handle negotiations with the other party's insurance provider. Our experienced attorneys won't rest until you get a favorable settlement.
Call our Carrollton personal injury attorneys at 678-825-6004 now to find out if you have a case. Let us protect your rights through this difficult period.
What Should I Do After an Injury?
The moments after an accident can be confusing and overwhelming. One may find it hard to concentrate as adrenaline kicks in. You may not know what to do if you or your loved one has been injured because of someone else's recklessness.
Our legal team at Hartley Rowe & Fowler recommends that you follow these steps after an injury:
Get Medical Treatment If Needed
This is the first thing you should do after an accident. Always seek medical help even if your injuries aren't apparent. A physician can carry out relevant tests to determine if you have any serious injuries. Make sure you tell your doctor about any symptoms, including pain, that you may consider isn't a big deal.
It's also imperative that you keep a record of your symptoms and hospital visits. Always follow your doctor's instructions and never skip any appointments.
Take Photos/Video If You Can
After an injury, try to collect any evidence at the scene that you feel may help your Carrollton personal injury case. Remember, there's nothing like too much evidence. Take photos and videos of visible injuries, vehicle damage, workplace hazards, or defective products that may strengthen your personal injury claim.
Get Names and Numbers of Any Witnesses
An eyewitness can provide valuable insights into what happened during an accident. After an injury, make sure you note down the names and contact details of any bystanders. An experienced Carrollton personal injury lawyer can use witness statements to prove the defendant's liability.
Report the Incident
After an auto accident, it's important to call the police. Never listen to other parties in a crash if they advise you against reporting it. Such parties may later sue you for damages, making it harder for you to prove your innocence. A police report can provide details from the scene of the accident that can help determine fault.
If you are involved in a workplace accident in Carrollton, GA, you have 30 days to report your accident to your supervisor or employer. You risk losing your workers' compensation benefits if you don't report your accident within 30 days.
Never Admit Fault
Any knowledgeable personal injury lawyer in Carrollton will advise you against admitting fault. Always choose your words carefully after an accident. If you admit fault, you jeopardize your chances of getting a settlement for your damages. Apologizing to other parties after an accident can be construed as an admission of fault.
Call a Personal Injury Lawyer!
If you believe that someone else might be responsible for your injuries, it's best to contact a personal injury lawyer near Carrollton for sound legal advice. An attorney will look into all aspects of your case and advise you accordingly. At Hartley Rowe & Fowler, our lawyers are ready to handle your settlement talks to ensure you get the best compensation for your injuries.
Why Do I Need a Lawyer?
Personal injury laws in Georgia are complicated. If you are thinking about representing yourself in a personal injury claim, you may have a hard time mastering these laws. Luckily, the attorneys at Hartley Rowe & Fowler are well equipped to handle your claim on your behalf.
Here are some of the benefits of hiring a Carrollton personal injury attorney:
Case Preparation / Filing a Lawsuit
After an injury, our lawyers can help you to establish liability. We will gather and analyze evidence to find out what led to your injuries, as well as who is to blame. Our legal team will look into evidence such as medical reports, police reports, witness statements, and CCTV footage. We will then proceed to file your claim within Georgia's personal injury guidelines.
Settlement Negotiation
Most personal injury cases are settled out of court. At Hartley Rowe & Fowler, our attorneys are prepared to aggressively negotiate with insurance adjusters to ensure you get a fair settlement for your injuries. We are ready to handle this process on your behalf as you rest and recover.
Trial Preparation & Representation
If both parties can't reach an agreement, Hartley Rowe & Fowler is prepared to move to Georgia courts. Our lawyers will fight for your rights and interests to prove that the defendant's actions led to your injuries.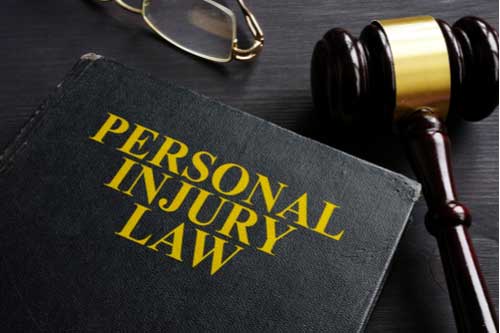 What Type of Damages Can I Recover?
Plaintiffs with personal injury claims in Carrollton, Georgia, may receive compensation for their injuries during settlement talks or after a court judgment. There are three types of damages that you may recover in Georgia, including:
Economic Damages
These are damages that can be objectively verified using receipts. They are monetary losses that include:
Lost income
Medical bills
Lost benefits
Property damage
Non-Economic Damages
These are subjective losses that are harder to quantify. Non-economic damages are usually determined by judges, juries, or insurance adjusters. They include:
Pain and suffering
Loss of consortium
Inconvenience
Emotional distress
Punitive Damages
These damages are awarded when the actions or inactions of the defendant, like drunk driving, are considered grossly negligent. There is a $250,000.00 cap for punitive damages in Georgia. However, this limit doesn't apply to product liability or drunk driving cases.
How Is Liability Determined?
Georgia is a modified comparative fault jurisdiction. A plaintiff may be eligible to receive compensation if their fault is 49% or less. To establish liability, there are certain elements that you should prove:
Duty of Care: Was the defendant legally obligated to provide a duty of care?
Breach of Duty of Care: Did the defendant breach their duty of care by acting recklessly?
Causation: Did their actions or inactions cause your injury?
Damages: Did you suffer damages, like loss of reputation or property damage, due to their actions?
If the answer to all of these questions is "Yes," then you may have a case. A Carrollton personal injury lawyer can help you prove the defendant is liable for your injuries.
How Much Time Do I Have to File a Personal Injury Claim in Georgia?
The statute of limitations for personal injury claims in Georgia is two years. This time limit applies from the date of the incident.
For property damage, you have four years to file a claim. If you don't file a claim within this period, you won't be eligible to receive any benefits for your injuries.
How Does the Personal Injury Claims Process Work?
After an accident, it's best to reach out to a Carrollton personal injury lawyer. Hartley Rowe & Fowler can help you to find out if you have a valid claim. We will gather and analyze evidence, including toxicology reports, medical records, employment records, and police reports to establish liability.
Once we establish who is at fault, we will notify their insurer by filing a demand letter. We will evaluate your expenses and damages to determine how much your claim is worth and push for the best settlement from the insurance company.
If the negotiations don't work out, Hartley Rowe & Fowler is prepared to move on to a trial.
How Much Will a Carrollton Personal Injury Lawyer Cost?
After an accident, there are bills that you may have to settle. If you sustain severe injuries, you may require surgery. Medical bills, especially if you need home-based care and physical therapy, may consume lots of resources. Hartley Rowe & Fowler understands how this can be frustrating for any personal injury victim.
Our reputable law firm in Carrollton doesn't charge any upfront fees for legal representation. We operate on a contingency fee basis. You don't have to borrow cash from your friends or use your savings to hire a personal injury attorney in Carrollton. Hartley Rowe & Fowler is prepared to represent you without any initial payment. You will only pay for our legal services once we win your case.
Find Out If You Have a Valid Carrollton Personal Injury Claim Today
Are you looking for an experienced personal injury lawyer? Do you believe someone else is to blame for your injuries? Hartley Rowe & Fowler is prepared to look into what happened and determine if you have a case. Our experienced legal team is ready to prove negligence in your personal injury case.
Call us today at 678-825-6004 to speak to our attorneys regarding your accident. We will listen to everything you have to say and advise you accordingly. Our legal team is here to protect your legal rights and interests. Get started now before it's too late to file a personal injury claim.