A collision between a truck and a passenger vehicle can have devastating consequences. Serious injuries and fatalities are quite common in such accidents, and victims are often those in passenger vehicles due to the sheer size difference. In most of these cases, the victims can seek justice and receive compensation for their damages with the help of our Douglasville truck accident lawyers.
If you or a loved one was injured in a truck accident in Georgia, you might be facing massive medical bills, along with other emotional, physical, and financial stresses. The skilled and compassionate semi truck accident attorneys at Hartley, Rowe & Fowler understand what you are dealing with, and are ready to do everything in our power to help.
If you think we can help you, don't hesitate to get in touch with our Douglasville personal injury lawyers at 678-825-6004. We are also available to meet you in any of our offices, at a hospital, in your home, or anywhere else you need us to be. Contact us today to schedule a free case evaluation with a truck accident attorney.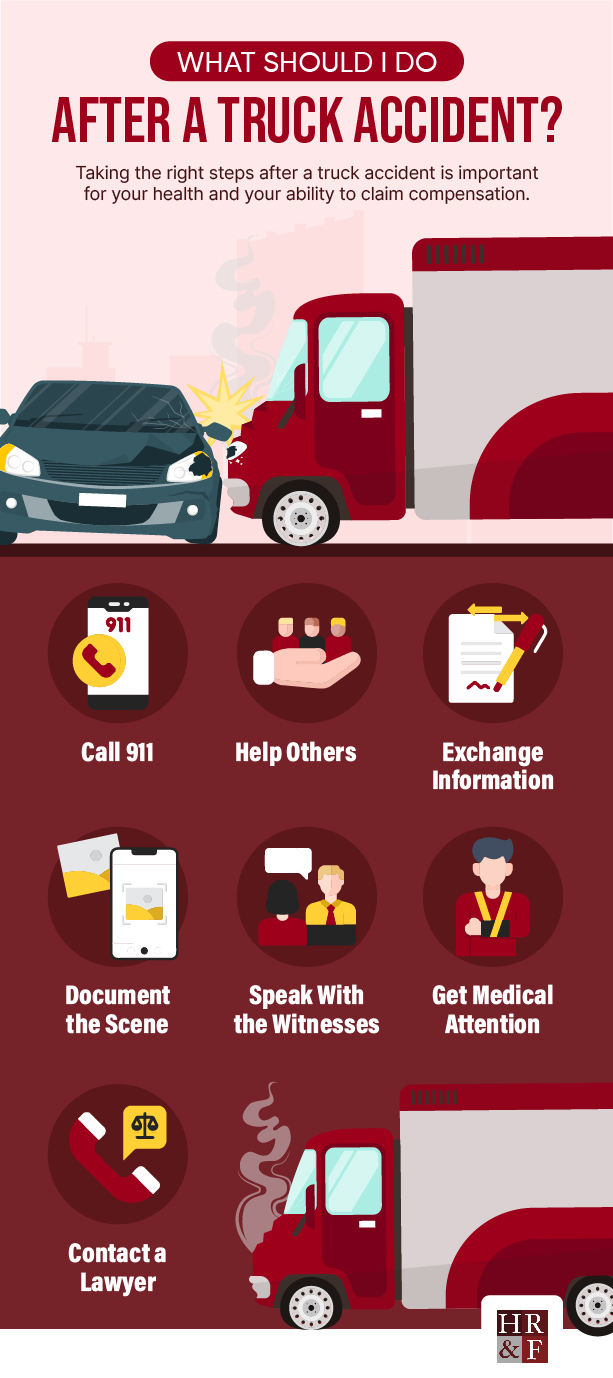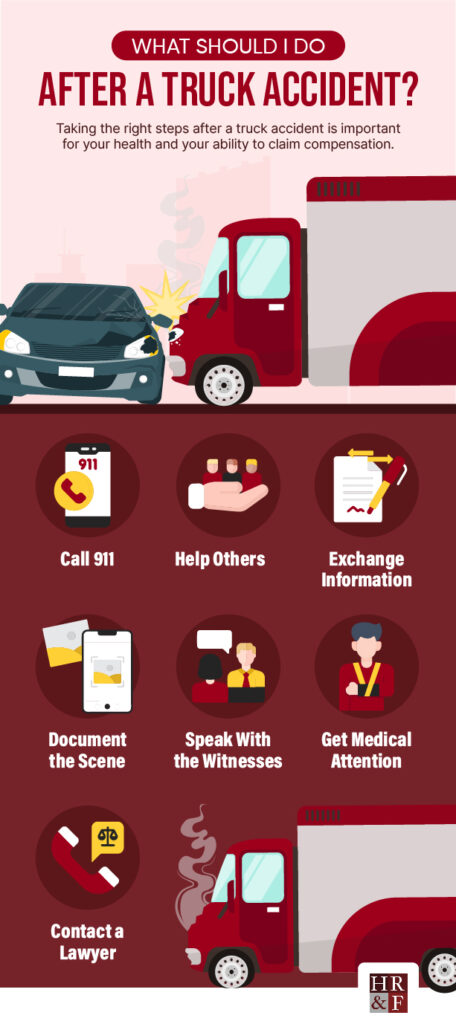 Statistics for Truck Accidents in Georgia
Road accidents and truck collisions are on the rise. There are more drivers on the road than ever before, and more trucking companies are out hauling freights. In fact, by 2030, it's estimated that road crashes will be the fifth leading cause of death in the U.S.
The following are statistics about truck accidents in Georgia.
Georgia had 195 large trucks involved in fatal accidents in 2019.
Trucks were responsible for 8.9% of the total fatal accidents in Georgia in 2019, which is below the national average of 11%.
78% of the fatality victims in the Georgia trucking accidents were occupying other vehicles, which is above the national average of 67%.
Georgia truck accidents fatality rates are generally trending upwards, with trucks accounting for 204 deaths in 2019. This is down from a high of 278 in 2017, and up from the 153 fatalities in 2012.
What do these statistics mean? Well, they simply highlight that large trucks are some of the most dangerous vehicles on the road.
What Should You Do After a Truck Accident?
Taking the right steps after a commercial truck accident is important for your health and your ability to claim compensation.
Call 911
Following any serious truck accident, you should call the authorities as soon as possible. This will ensure that suitable help arrives for not only you but also your passengers and other people who might need it after the crash.
Help Others
Make sure that everyone else at the scene is doing okay. In case the paramedics have not yet arrived, you should first get first aid for the people who need it. In case there's a victim who is badly hurt or unconscious, avoid moving them unless their location poses a hazard.
Exchange Information
While you wait for the authorities to arrive, exchange contact information with the people involved in the accident. Keep in mind that there is always a risk of the other driver performing a hit-and-run, so be sure to get all of the pertinent information to be safe.
As a rule of thumb, exchange information such as names, addresses, phone numbers, license numbers and license plate numbers, as well as insurance information. It's also wise to get the contact details of the truck driver's employer because the trucking company might be involved in the case along with the driver.
Document the Scene
Use your phone to take pictures or videos of the scene of the truck crash, including the damage to your vehicle, the injuries sustained, the position of the vehicles, and any other relevant details, including road conditions, skid marks, nearby road signs, etc.
Speak With the Witnesses
You should try to identify anyone who may have witnessed the trucking accident. If you do, get their contact information. Witness testimonies come in handy in these kinds of cases, and could be critical to supporting your side of the story, especially when there's a dispute over the cause of the accident.
Get Medical Attention
Following an accident, you should get medical attention, even if you don't feel any pain. The adrenaline caused by the crash could mask pain and other issues like whiplash, which often takes time to become obvious. It also allows for an official record of the injuries to be made, which can serve as evidence when seeking compensation.
Contact a Truck Accident Attorney
At Hartley, Rowe & Fowler, our Douglasville truck accident lawyers offer a free consultation to truck accident victims in Georgia. We charge no fees until and unless we obtain a settlement or compensation award for you. Contact us as soon as possible after the accident for a free case evaluation.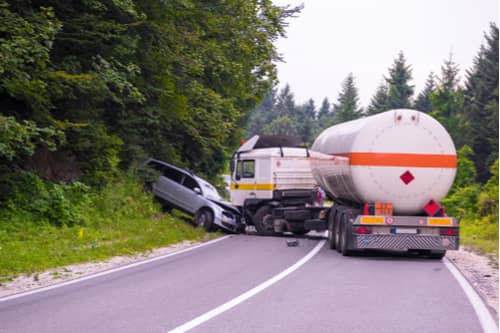 What Are the Laws Regarding Truck Accident Liability?
For your claim to be successful, you have to adequately prove that the accident was caused by the truck driver. In Georgia, you have to establish liability under respondeat superior, which is a three-step process that usually involves proving the following as true:
The truck driver is an employee of the trucking company, at least during the time of the accident. Even if they were an independent contractor, the company might still be held accountable for the driver's actions, though it tends to complicate the case
The driver was acting on behalf of the company when the accident happened. In case the truck driver was on a personal errand, it could be difficult to hold the company liable for the damages.
The actions of the truck driver were in service, or beneficial to their employer.
How Can Our Truck Accident Lawyers Help?
Here are some of the ways our Douglasville truck accident lawyers can help your case.
Investigation
Your truck accident attorney will have the necessary resources to investigate the circumstances and facts surrounding the crash, gather and preserve the available evidence, get the necessary documentation from the trucking company, interview witnesses, and pursue qualified experts to testify in court.
Filing a Claim
With an attorney by your side, you will be able to take legal action as soon as possible and meet the deadlines in place. Keep in mind that Georgia's statute of limitations only allows you to file a claim within two years from the date of the truck accident.
Settlement
Once you file a claim, you will have to deal with the insurance companies to get the compensation you need and deserve. However, insurance companies are always trying to either devalue or deny claims from victims. Our attorneys in Douglasville, Georgia have experience getting truck accident settlements for victims.
Your 18 wheeler accident attorney will handle negotiations with these companies on your behalf and ensure they don't take advantage of the situation.
Trial Representation
If the negotiation phase is not fruitful, your lawyer will proceed to take your case to trial. Fortunately, our truck accident lawyers are experienced and have handled many cases similar to yours, and are familiar with the local laws and ordinances in Georgia courts. This way, you can be certain of a favorable outcome.
What Types of Compensation Can I Receive?
Your Douglasville truck accident attorney will fight for every penny of compensation which you need and deserve. Under personal injury law, you may be entitled to get compensated for the following.
Economic Damages
These are the calculable damages that can be assigned an actual dollar amount. These typically include medical expenses, lost earnings or income, lost earning capacity, and property damage.
Non-Economic Damages
These are much harder to calculate than economic damages as they are intangibles that can't easily be assigned a dollar value. They include things like pain and suffering, emotional distress, anxiety, and depression, as well as loss of consortium and/or companionship.
Punitive Damages
In some rare cases, the victim may be entitled to receive punitive damages, these are generally given in addition to the economic and non-economic damages. The court usually awards punitive damages only in cases where the party at fault was grossly negligent, reckless, or had no regard for human life, such as with DUI/DWI truck driving accident cases.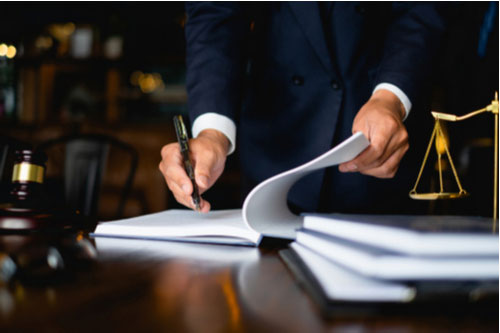 How Much Is My Truck Accident Claim Worth?
Truck accident cases generally settle for a lot more than car accident cases as the injuries and damages sustained by the victims are usually much larger. The severity and nature of the injuries are often a large factor when it comes to determining the worth of a truck accident case.
In Georgia, the most serious truck accident cases can be worth millions. If the victim is permanently injured or disabled as a result of the accident, the case may have a very high value. Get in touch with our semi truck accident attorneys today to learn more about how much your case could be worth.
Is There a Deadline for Filing a Georgia Truck Accident Case?
To seek compensation after a truck crash, Georgia law gives you two years from the time of the accident to file a claim. You should ideally reach out to a semi truck accident attorney in Douglasville, GA before this deadline has elapsed. Failure to meet the deadline would be forfeiture of your rights to file the claim in the future.
How Is Fault in a Truck Accident Determined?
Georgia is a modified comparative fault state, which means you're only entitled to financial compensation so long as you are deemed less than 50% responsible for the crash. This makes determining fault in a truck accident case an uphill task.
The following are some of the basic rules for proving fault in Georgia:
When one driver breaks the law and the other didn't during the accident, the one breaking the law is liable
If a driver was negligent in his/her actions, such as with distracted driving, they can be held liable
In case one vehicle wasn't maintained properly, which led to the crash, such as with non-functional brake lights, the driver can be held liable
In rear-end accidents, the driver behind is usually held liable because they are said to be driving too close to the vehicle in front. Some exceptions apply, such as when driving behind someone who's driving erratically or when they suddenly changed lanes
Can a Trucking Accident Lawyer Prove the Truck Driver Was Negligent?
Your attorney can use the police report to provide tangible evidence that the truck driver was negligent when the accident occurred. Your lawyer may also hire expert witnesses such as an accident reconstructionist to support your case at a trial, or even submit testimony for use during the settlement talks.
Moreover, an experienced Douglasville truck accident lawyer will be able to submit witness testimony along with pictures or videos from the scene of the accident as evidence to support your case and demonstrate how the truck driver was negligent.
Who Can Be Held Liable?
The following parties may be held liable for the damages suffered in a commercial truck accident:
The truck driver
The company that leased the truck
The trucking company that employs the driver
The truck's manufacturer
The freight or cargo loading company
The trucking insurance company
What Are the Common Causes of Truck Accidents?
Many factors can lead to truck accidents. Some of the most common causes include:
Speeding: When a truck is too fast, the kind of accident it may cause can be serious, possibly fatal.
Oversized or improperly loaded cargo
Distracted or fatigued drivers: Just as with other vehicles, an accident could happen when a truck driver is distracted or tired behind the wheel.
Poor truck maintenance
Driving recklessly or carelessly
Failure to observe trucking regulations and safety laws
Impaired driving by truck drivers who drive while under the influence of drugs or alcohol
Poor road conditions and /or bad weather conditions
Equipment malfunction and/or defective parts like brakes and alert systems
Contact Our Douglasville Truck Accident Lawyers Today!
No two accidents are the same. Every auto accident case is unique, which is why we always use a personalized approach when it comes to seeking justice and compensation for truck accident victims.
At Hartley, Rowe & Fowler, our attorneys understand what it takes to win a truck accident case, and we retain the best experts in the trucking industry to provide counsel on not only what ultimately caused the truck accident, but also who can be held liable for the crash. Our team is also trained to catch any falsifications or discrepancies that can help prove negligence in your claim.
We offer all our clients a free initial consultation, and you don't even have to pay us anything upfront – we only get paid when we recover compensation on your behalf. This is our no-fee guarantee to our clients. Contact our truck accident lawyers today at 678-825-6004 to schedule your free consultation.