While it's common for legal professionals to specialize in a specific area of the law, that isn't the case for general practice attorneys. Instead, these attorneys provide legal support to clients that are dealing with common legal issues. A Mableton general practice lawyer can assist clients with a wide variety of legal needs.
Focusing on general practice law means that an attorney must be willing to step into many different roles. Attorneys may handle negotiations, draft legal documents, provide advice, or represent clients in courts. General practice lawyers have a lot in common with a doctor that works as a general practitioner. They are knowledgeable about many areas of the law, but are also familiar with their limitations, and can refer clients to a specialist when necessary.
The team at Hartley Rowe & Fowler is capable of handling a broad range of legal matters for clients throughout the Mableton area. Whether you're looking for basic information, help with contracts, or a trial lawyer, we can help. We have extensive legal experience and can help clients in any of the following areas.
Business Law
Our attorneys can provide legal support for all kinds of general business issues. We can draft and go over contracts, assist with mergers and acquisitions, provide guidance during business transitions, and much more. Whether you're a business owner or an individual negotiating with a business, we'll ensure that your rights are fully protected.
Laws governing business practices can vary from state to state, which is why it's essential to consult with experts in Georgia business law when you're starting a business or writing contracts. We can provide you with more information about applicable laws and can provide legal representation if you need it.
Civil Trial
Civil cases are a popular way to resolve many types of disputes. Although many civil cases are settled out of court, a case may go to trial if an agreement cannot be reached. While we will do our best to resolve your cases quickly, we can also provide representation if your case does go to court.
Our civil litigation attorneys have experience with many areas of civil law, including housing law, intellectual property, product liability, and antitrust law. We can also represent clients that wish to resolve criminal justice matters through the civil system. Civil action has a less stringent burden of proof than a criminal case, which could lead to a better outcome for you.
We'll listen to your side of the story and will gather evidence that supports your claim. Working with us may be the best way for you to settle your dispute. Whether you agree to a settlement, enter into mediation, or escalate the case to trial, you'll have our support.
Real Estate/Land Use
Buying or selling a home can be a complicated process. Not only is there extensive paperwork that needs to be reviewed, but Georgia law requires that all real estate transactions, whether residential or commercial, are handled by a licensed attorney. From negotiating the sale to reviewing contracts to representing your interests during the closing, you can turn to Hartley Rowe & Fowler when you require the services of a real estate attorney.
Working with a Mableton general practice lawyer may help you to get a better deal on the property you're purchasing. In addition to drafting and reviewing contracts, we can go over property inspection reports and HOA documents. We can also ensure that all necessary paperwork is filed on time.
We can also assist clients with various aspects of the land use process. We can assist clients with securing permits, can provide representation in front of county boards and city councils, and can help clients to negotiate land use disputes. We're familiar with Georgia processes and can offer qualified representation and advice.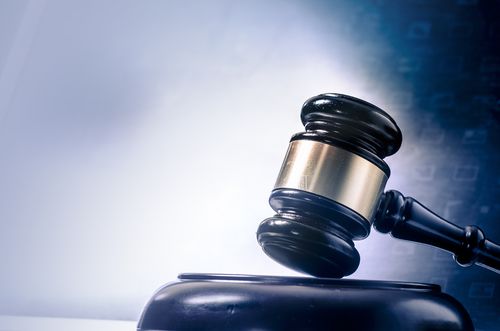 Adoption
Welcoming a child into your life is exciting, but the process can also be overwhelming. Not only does the adoption have to be handled in the appropriate way, but there are also large amounts of paperwork that must be completed and filed. While an adoption agency may be able to assist you with some parts of the process, you'll benefit greatly from the legal services that an adoption lawyer can provide.
Because Hartley Rowe & Fowler is a general practice law firm, we can assist clients with a range of issues. In addition to working with families that are adopting a new child, we can help to facilitate communication between adopted children and birth parents, provide oversight for families that are assisting an expecting mother with living expenses, and help clients to complete identified adoptions.
If you have questions about the legal aspects of adoption, or if you need assistance from a qualified attorney during the adoption process, we're here to help. We can work directly with you or alongside your adoption agency to provide you with the support that you need.
Wills/Probate
While you can create a will at any time, it will not be legally binding under Georgia law unless it meets specific requirements. Hartley Rowe & Fowler can help you to create a valid will and testament that will provide your loved ones with protection after you're gone.
Georgia's intestacy laws state that if you pass away without a will, your assets will be distributed to your spouse and children. Creating a will allows you to specify where your assets will go. You can also assign specific individuals roles of responsibility. For example, you can specify the legal guardian of your minor children or assign someone to serve as the representative of your estate.
If you've recently lost a loved one, our probate lawyers can also assist you with estate administration. Navigating Georgia's probate process can be challenging, especially when you're grieving. We'd be happy to take on this burden and handle the fiduciary responsibilities associated with closing an estate. Having help from a Mableton general practice lawyer can make a difficult process easier for you.
Residential Real Estate Closings
Georgia law requires that all real estate transactions are closed by a licensed attorney. Whether you're buying or selling a property in Mableton, we can help you meet these legal requirements. For most home purchases, an attorney will serve as the representative of the buyer's lender. If you'd prefer to have your own representation, we can provide it.
Our attorneys can review all of the documents that you're signing, answer your questions and provide you with detailed explanations. We'll ensure that your rights are fully protected throughout this process. If needed, we can also perform title clearance. We'll make sure that any current loans, recorded liens, or outstanding homeowner's association dues on the home are paid off.
While a lawyer will always be present during a residential real estate closing in Georgia, it's important to make sure that your interests are represented. Instead of relying on an attorney chosen by the lender, you may want your own lawyer to help you through the closing process.
Get in Touch With Our Experienced Mableton General Practice Lawyers
Hiring an attorney that specializes in a specific area of the law won't always be your best option. When you work with a Mableton general practice lawyer, you'll have the opportunity to build a relationship with your lawyer. When you need legal services, you can turn to a professional that is familiar with you and understands your needs.
At Hartley Rowe & Fowler, we work to build a connection with our clients. We take a personalized approach to the law and work to always work to deliver the best possible outcome. You can turn to us whenever you need legal help.
We're one of the oldest law firms in the Mableton area. Over the years, we've built a reputation for our high-quality legal services. Reach out to us today at 678-825-6004 if you'd like to find out more or schedule a consultation.