Choosing the best South Fulton general practice lawyer means setting high standards and knowing what to look for.
At Hartley Rowe & Fowler, the focus is on setting a high standard and making sure a client's needs are met every step of the way. This law firm is experienced, reputable, and continues to focus on delivering high-value solutions to all of its clients.
Each case is unique and this demands a detailed approach to analyzing the client's case, building a reasonable plan, and ensuring the results are in line with modern legal standards in Georgia. This law firm is more than just a legal option, it is an opportunity to go with a team that offers a comprehensive look at what's needed to win the case.
This includes understanding the client's vision, offering premium legal advice, and focusing on recognizing what a client is after.
If it is time to choose the best law firm in the South Fulton area, then it is best to start with Hartley Rowe & Fowler. Call 678-825-6004 and speak to a legal professional for a detailed assessment of your case.
Business Law
Business law focuses on the ins and outs of commercial entities and their legal standing. This includes any or all commercial practice completed by the entity in the state of Georgia.
There are strict regulations in place for how business is conducted in the region and these regulations have to be upheld by all commercial actors in South Fulton, Georgia.
The law is split into a wide array of business subsections including employment law, immigration law, contract drafting, negotiations, liabilities, taxes, and intellectual property law.
Having a credible legal team by your side can make all the difference when it is time to fight a case. This is a qualified team that has been around for a long time and will know what to do to ensure the result is in your favor.
Civil Trial
Civil trials are a common subsection of the law where the focus is on completing specific legal proceedings such as wills, trusts, insolvency cases, personal injury cases, and commercial cases.
A trusted legal specialist can help go through all of the local regulations to better recognize what is required for the trial to go forward without a hitch. There are several details involved with this type of process and it's important to be on the ball when it comes to doing things professionally.
At Hartley Rowe & Fowler, the team can offer a comprehensive legal solution that is going to be airtight and work out well throughout the legal proceedings. This is what makes or breaks the case when it comes to a civil trial.
Having appropriate legal representation is a must when it comes to situations such as these. You will want a trusted lawyer that will be right by your side during the process and is not going to skip past certain details.
Real Estate/Land Use
Real estate cases happen all the time and these can involve all sorts of matters involving zoning regulations, trespassing, closings, sales, and more.
Having a qualified attorney for these real estate or land use cases can make it easier for your process to move ahead without a hitch. A lot of property owners or landowners struggle with getting their sales to go through or for zoning regulations to be managed easily.
This can lead to a situation where a lot of pressure is put on you and it becomes difficult to manage the land without repercussions.
By having qualified legal representation to help you during the process, it's easier than ever before to get the type of results you're after as a client. Keep things simple and choose this law firm for all of your needs throughout the legal proceedings.
A trusted attorney from Hartley Rowe & Fowler makes all the difference. You are going to gain access to a reputable lawyer that knows how to handle all types of land use cases in Georgia.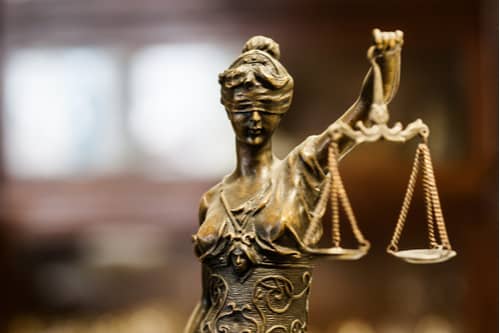 Adoption
Adopting a child is a complex legal process in Georgia and there are specific legal stipulations in place to make sure the process is handled with a high level of care.
These regulations need to be navigated with a professional eye and that is where a reputable law firm makes a difference. At Hartley Rowe & Fowler, the team is committed to offering a wide array of legal resources for adoption cases and will ensure it goes through as intended.
The team offers competent legal professionals that have been doing this for a long time and are well aware of what clients need to see good results.
Wills/Probate
Getting a will made involves a long list of legal steps that need to be completed in advance. There are strict requirements for how the will is processed and when it is filed.
This has to be handled by a legal professional that will know how to complete the document and make sure it is recorded with the state government promptly. By going with Hartley Rowe & Fowler, you will know all of these details are going to be ironed out well in advance.
A probate lawyer can help iron out what is required along with what is the best course of action for your will.
Learn more about the probate process, how it works, and what is right for your situation. With Hartley Rowe & Fowler, you will know you are in good hands and that is what a professional with experience brings to the table.
Residential Real Estate Closings
It is common for clients to sell a property in the region and want to make sure the paperwork goes through without a hitch.
By going with a trusted South Fulton general practice lawyer, you are going to be in great hands. The attorney will have years of expertise in the management of real estate closings and will know what is required to do a good job.
This includes moving the paperwork forward and ensuring all of the details are covered within the documents. This is what makes or breaks the process ensuring you can get the agreement to go through promptly.
If the goal is to complete a residential real estate closing quickly, this is a subsection of the law that has to be understood in great detail.
All real estate closings have to be completed by following established regulations. This includes a clear assessment of the property, all of its details, and how much the property is being sold for. All of this has to be included in the submitted paperwork.
Call Our South Fulton General Practice Lawyers Today
Hartley Rowe & Fowler is a law firm that has become heralded for its commitment to excellence and passion for assisting clients with all of their legal needs.
This is a law firm that goes above and beyond to put together a comprehensive legal plan. If the goal is to find a trusted South Fulton general practice lawyer then this is the ultimate option for you. The team is credible, well-trained, and will always put in the work needed to deliver valuable results.
Do not settle for less and make sure you are receiving the type of results that are going to make a difference over the long term.
For more on what you are going to get with the best South Fulton general practice lawyer and why this is the right law firm for your needs, please take the time to call 678-825-6004. This is a one-stop legal solution for those needing high-quality legal representation.