When your life or that of your loved one has been turned upside down by a wreck involving a commercial truck, the best thing to do to try and get your life back on track is to call an experienced South Fulton truck accident lawyer.
From big-rig accidents in South Futon, GA, to trailer truck accidents involving multiple fatalities, we've seen it all. These behemoths of vehicles haul cargo the nation needs to survive. However, our reliance on commercial trucks has a caveat; if not operated carefully and as outlined by the set laws and regulations, they can be extremely dangerous. When a commercial truck crashes, the resulting wreck is catastrophic and often fatal for pedestrians or occupants of other vehicles. This is because large trucks are not only heavy but also incredibly difficult to stop.
For years, the skilled personal injury attorneys at Hartley, Rowe & Fowler have helped people who have been involved in catastrophic truck accidents. We know that truck accident lawsuits can be complex. We work on them every day. Insurers and trucking companies will do whatever it takes to avoid responsibility. Because of this, you need experienced and result-driven lawyers who will fight aggressively for your rights.
At Hartley, Rowe & Fowler, we are prepared to investigate the cause of the crash and determine all liable parties to support your claim for maximum compensation. We take a personalized yet aggressive approach to every case we handle.
Contact our South Fulton truck accident attorneys at 678-825-6004 to discuss your legal options after a crash involving a commercial truck. We offer free case evaluations.
Truck Accident Statistics in South Fulton, Georgia
A recent chain reaction accident caused two trucks carrying candles and lumber to collide on Interstate 285 and burst into flames on October 21st, 2021. Elsewhere, on Monday, October 25th, 2021, in Forsyth County, a dump truck driver was arrested and charged with causing serious injury by vehicle, driving too fast for conditions, DUI, and following too closely after a six-vehicle crash on Ga. 400. In another collision involving a tractor-trailer and a pick-up truck near Moreland Avenue, one person died on Wednesday, October 3rd, 2021, on Interstate 20 in Atlanta. The truck driver was not hurt.
The above recent news represents just how tragedy can happen from crashes involving large trucks. Such accidents can happen anywhere and demonstrate the consequences of sharing roads with these colossal vehicles that weigh several tons and even more when carrying full cargo.
Not surprisingly, you may take all the necessary precautions on the road but still become involved in a catastrophic crash with a big-rig truck. The aftermath typically results in severe or fatal injuries to pedestrians, drivers, and occupants of smaller vehicles.
Here are the most current numbers regarding truck accidents in Georgia for the year 2020 released by the Federal Motor Carrier Safety Administration (FMCSA):
Georgia ranked 4th after Texas, California, and Florida, with 195 fatal truck-related crashes.
There were 4,902 non-fatal truck-related crashes.
The number of fatalities as a result of truck-related crashes totaled 220.
Approximately 2,597 people suffered injuries as a result of truck-related crashes.
What Steps Should You Take After a Truck Accident?
After you've been hurt in a big-rig accident, it's in your best interest to act quickly to make sure your rights are protected. We've listed the seven crucial steps to take immediately after a truck accident below.
Call 911 and report the crash.
Check on occupants of your vehicle and others involved in the wreck.
Exchange info with the truck driver like contact info, insurance, employer info, and vehicle information such as license plate, vehicle reg. Number, make, and model.
Seek immediate medical attention (at least within 24 hours after the crash, even if you don't feel hurt)
Speak with witnesses and get their contact information
Document the scene by taking pictures and video of the crash scene.
Contact a trusted South Fulton truck accident lawyer.
Taking the above steps helps strengthen your case and makes it harder for insurance companies to deny your claim or make lowball offers.
What Are the Laws Regarding Trucking Accident Liability in Georgia?
Truck accidents can happen because of different circumstances. And there are even no-fault truck crashes, as well. However, Georgia is an at-fault state, meaning that a person or entity must be held accountable for causing an accident.
Georgia recognizes that depending on specific circumstances, multiple parties, including the trucker, the trucking company, and even the truck owner, can be liable for a truck accident.
Georgia applies the modified comparative negligence rule to determine liability for truck accident cases. Under this rule, a truck accident victim can file a truck accident claim, even if they were partially responsible for causing the accident. However, if the victim is found to have been 50% or more at fault, they cannot recover any compensation.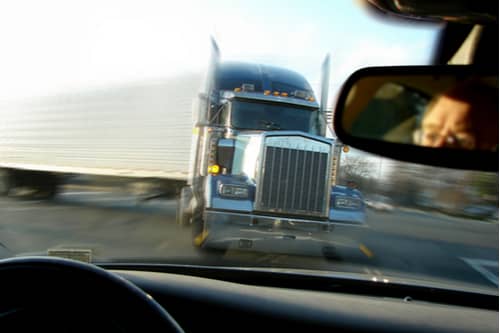 How Can a South Fulton Truck Accident Lawyer Help?
Many complex steps have to take place in a trucking accident claim before reaching a settlement or going to court. An experienced South Fulton truck accident attorney will be able to guide you through the complicated legal procedures to make sure you get the financial compensation you deserve.
Below are a few of the key steps our South Fulton truck accident lawyers take to make sure that you recover a fair settlement.
Investigation
Filing a claim
Negotiations
Litigation
What Types of Compensation Can I Obtain?
Georgia law permits truck crash victims to file a truck accident claim to recover monetary awards for injuries and other losses. No amount of money can ease the pain that follows after suffering severe injuries or losing a loved one. However, damages recovered after a truck accident can help provide a financially secure future for you and your family. Recoverable damages in trucking collisions include:
Economic Damages: These compensate the victim for tangible losses such as legal fees, medical bills, property loss, vehicle repair, future medical treatment, lost wages, lost earning capacity, prescriptions, and rehabilitation.
Non-Economic Damages: Are intended to compensate the victim for subjective losses. They may include emotional distress, loss of enjoyment of life, pain, and suffering, and physical disability or disfigurement.
Punitive Damages: If the judge or jury determines that the truck driver or other liable party was wanton and reckless, truck accident victims may recover punitive damages.
How Much Is My Truck Accident Claim Worth?
The life-altering injuries that follow after a truck accident complicate truck accident claims because the victim will need to claim a much higher amount of compensation.
Besides, several factors determine the value of your South Fulton truck accident claim, including the extent of property damage, medical expenses, the severity of your injuries, your lost wages, and who was liable for the crash.
Your age at the time of the incident may also be relevant in determining how much your claim is worth. Determining how much a case is worth is difficult to calculate; nevertheless, your South Fulton truck accident lawyer can investigate your case, gather evidence, account for all possible recoverable damages, and take the required steps to maximum compensation. If you would like to hold the parties responsible for your injuries and losses after a truck accident in South Fulton, the Harley, Rowe & Fowler law firm is here for you! Request a free consultation today.
Is There a Time Limit for Filing a Truck Accident Claim in South Futon, GA?
It's crucial to understand that truck accident victims have deadlines for filing a claim for damages. For this reason, we encourage injury victims and their loved ones to move quickly as Georgia's statute of limitations for a trucking accident is two years.
So, if you want to pursue the compensation you need and to have your day in court, you must file your lawsuit within two years from the accident date. However, the time limit is four years for victims who intend to seek compensation for property damage. Contact our knowledgeable and experienced truck accident lawyers for a free consultation to discuss your case.
Can a Lawyer Prove the Truck Driver Was Negligent?
Our experienced trucking accident attorneys know the trucking industry rules and regulations and can uncover any trucker's violations. Things our legal team will do to prove the truck driver's negligence include:
Go out to the accident scene to inspect the site
Use an expert accident reconstructionist to analyze how the wreck happened
Speak with the police who responded and review their crash reports
Gather photos and video evidence of the truck accident
Interview eyewitnesses
Inspect the truck's "black box" and the driver's logs
By taking the above steps and others, we make sure that we gather crucial evidence to prove the tucker's negligence.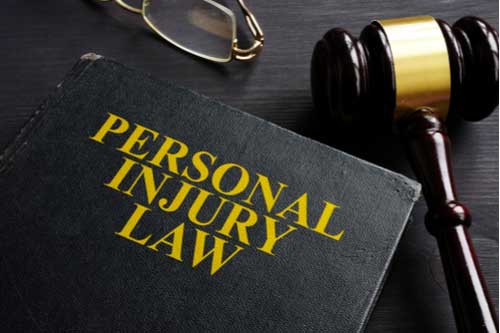 Who Can Be Held Liable?
Trucking operations are pretty complex. Apart from the truck driver, several parties are involved in getting the truck ready for the road. Each of these parties shares a responsibility to ensure the truck is safe. When these parties are negligent and breach their duty of care, those hurt in a truck-related crash or collision may be able to bring a lawsuit against one or more of those individuals or entities.
Potentially liable parties in a South Fulton, GA, truck accident case include:
Truck driver
Trucking company
The truck owner
The company that loaded the truck
Parts and vehicle manufacturers
Government agency
Mechanics/maintenance company
With so many potentially liable parties, it's easy to see just how complex and challenging determining liability is after a trucking accident. For more information on how the negligence of the above parties may have caused your injuries, please speak with our South Fulton truck accident lawyers. We help you identify negligent parties when you've been hurt in a truck accident and hold them liable.
Common Causes of Truck Accidents
It can be difficult for survivors of trucking accidents to comprehend how something so devastating could happen to them. The Federal Motor Carrier Safety Administration groups truck accident causes into three categories: Driver initiated causes, environmental causes, and vehicle/equipment-related causes.
Below, our South Fulton truck accident attorneys have compiled a list of some of the common causes of truck-related crashes in Georgia.
Driver fatigue
Speeding
Distracted driving
Drug use
Reckless driving
Oversized or improperly loaded freight
Poorly trained or inexperienced truck drivers
Poor road conditions
Bad weather
Equipment malfunction
Lack of truck maintenance
Speak With a Truck Accident Lawyer in South Fulton Today
At Hartley, Rowe & Fowler, our team of the best South Fulton truck accident lawyers fights for injured victims and their loved ones. We understand that after a truck accident, not only are you forced to deal with emotional and physical pain, but many people are working against you. Trucking companies and insurers are focused on protecting their bottom line. Which means they will try to prove you were at fault or settle for a lowball offer.
Our skilled truck accident attorneys fight fiercely to uphold your rights and fight for the highest possible compensation. Put our skills, experience, knowledge, and dedication to work for you when going against large trucking companies and insurance companies. We will handle everything related to your case so you can focus on getting better. Call us at 678-825-6004 to schedule a free consultation to discuss your case.