Legal matters can be highly complex, which is why many lawyers choose to specialize in a specific area of the law. A general practice lawyer, however, is able to handle many legal matters. This means a Villa Rica general practice lawyer can work with the same client repeatedly.
When a lawyer is focused on general practice, they can provide support with many common legal issues. Attorneys can review and negotiate contracts, answer legal questions, file claims, and can even represent a client in court. Typically, these attorneys focus on routine legal matters. A Villa Rica general practice attorney can also provide a client with a referral when an attorney with specialized knowledge is needed.
The legal team at Hartley Rowe & Fowler has extensive experience and is familiar with different areas of the law. We're more than qualified to provide you with qualified representation whenever it is needed.
Business Law
Whether you're starting a new business, negotiating with another business, or working to develop a business plan, you can rely on our Hartley Rowe & Fowler. We're very familiar with business regulations in Georgia and the Villa Rica area. We'll work to ensure that your business is fully compliant with regulations and will help you to navigate challenging areas of business law.
We're able to provide your business with assistance as it grows and develops. We can help you to draft employee and influencer contracts, non-disclosure agreements, and other legal documents. We'll assist you with disputes and can even provide you with representation during litigation.
Running a business is challenging, whether you're a new business owner or an established entrepreneur. Working with a general practice lawyer means that you can get guidance and advice when you need it. We have the knowledge and skills required to protect both you and your business.
Civil Trial
It's standard for civil cases to be resolved before they go to court. In fact, a whopping 97% of civil cases are either settled or dismissed before they go to trial. Although Hartley Rowe & Fowler will work to bring your case to a swift resolution, we can also represent you during a civil trial.
We can assess your civil claim and determine its value. If you're offered a settlement, we can negotiate and make sure that you're properly compensated. If the other party doesn't offer you a suitable settlement, we can take your case to court and fight to collect what you're owed.
We can also provide you with representation if you're being sued by another party. We can assess the specifics of your case and recommend the best course of action. Civil litigation can be costly, even if you're not in the wrong. We'll work to minimize your damages and will answer all your questions about the legal process.
Real Estate and Land Use
Real estate transactions involve very large sums of money. That's why you'll want to work with an attorney if you're buying, selling, leasing, developing, or financing real estate. Whether you're a buyer, seller, or investor, we'll make sure that your interests are protected.
We can also provide representation and advice regarding zoning and land use matters. We can help you to obtain conditional use permits and assist with due diligence regarding zoning. We're familiar with zoning restrictions and variances in Georgia, and because of that, we can help you to avoid potential legal issues.
Working with a Villa Rica general practice lawyer can be particularly useful for businesses. It's a way to receive real estate advice from a legal professional that's familiar with your business. Hartley Rowe & Fowler can help you to minimize your risk and meet permitting requirements.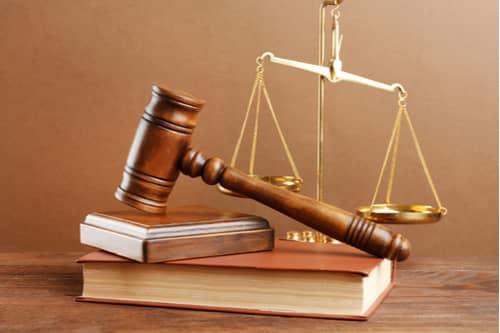 Adoption
Adoption can be incredibly rewarding, but it can also be stressful, costly, and time-consuming. If you work with our attorneys near the start of the adoption process, we'll do everything that we can to streamline this process for you. We can provide you with guidance and advice and will strive to help you avoid potential setbacks.
Our firm can provide assistance with many adoption matters, including private, interstate, international, stepparent, and relative adoptions. We can also assist you if you're preparing for a home study and can review any documents related to the adoption.
In addition to helping adoptive parents, Hartley Rowe & Fowler can work with birth parents and adoptees. We can serve as your liaison or provide assistance if you're interested in opening adoption records. If you're interested in adoption but aren't sure that it's right for your family, we can also answer your questions and provide you with the information that you need.
Wills and Probate
It's important to consult a lawyer when creating a last will and testament. Your document will need to meet specific requirements in order to be valid in Georgia. Although you aren't required to have your will notarized, notarization can help to streamline the probate process.
Our lawyers can help you to draft a legally binding that clearly outlines your wishes. We can help you to determine what should be included in your will and can even help you to select an executor of your estate. We'll also ensure that your will is properly witnessed. Wills aren't valid in Georgia unless they've been signed by two witnesses.
Hartley Rowe & Fowler can also assist you with probate and estate administration, estate disputes, contested wills, and other matters related to Georgia probate law. If you have questions or need some help understanding legalese, we can offer guidance. It can be difficult to think about what will happen after you're gone, but a Villa Rica general practice lawyer can help you make sure that your loved ones will be taken care of.
Residential Real Estate Closings
In Georgia, residential real estate closings are always overseen by an attorney. Most real estate transactions are financed by a bank or private lender. Lenders will send a closing attorney to represent their interests during the closing process. If you want to make sure that your own interests are represented, you'll want to obtain your own counsel.
Not only can we represent you during the closing, but we can review all documents on your behalf. Since the closing will finalize the real estate deal, it's crucial to confirm that nothing is overlooked during this process. Even if you don't use our services during earlier stages of the real estate process, we'd be glad to represent you during closing.
If you're selling your current home and buying a new property, we can assist you during both closings. While every closing is unique, we've handled many real estate transactions in Georgia, and we'll do everything we can to ensure that your closing goes smoothly.
Call Our Villa Rica General Practice Lawyers Today!
Hartley Rowe & Fowler can essentially serve as a full-service law firm. You can turn to your Villa Rica general practice attorney whenever you need legal assistance. We've been serving the needs of individuals and businesses in the Villa Rica area since 1975
We have the resources to assist clients with many legal matters, including business law, real estate transactions, and estate planning. However, because we work with many of our clients on a long-term basis, we can also provide more personalized service than many other Georgia law firms. We like to get to know our clients so that we can better understand their needs.
If you are looking for assistance with a basic legal matter, or if you're interested in working with a general practice law firm, don't hesitate to reach out to us. Call us at 678-825-6004 if you have questions or if you'd like to set up a consultation.