Have you suffered a personal injury in Douglasville, GA? The worth of your case will be one of the things on your mind. If you consult experienced Douglasville personal injury attorneys, they will give you an estimated compensation amount.
There is an excellent chance that your injury case will be different from any other before it. The reason is quite simple; multiple factors make each case peculiar, whether auto accident injuries or medical malpractice.
This article discusses these factors and how they affect your compensation amount. Also importantly, we will examine the role of Douglasville injury lawyers in increasing your chances of winning your claim.
How Much Can I Get in Damages for My Case?
You can get adequate compensation from your injury case or receive an amount below what you deserve. Every personal injury case can go any of both ways. Whether product liability, auto accident, slip, fall, or medical malpractice, the pendulum can swing anywhere.
Some victims receive compensations running into millions of dollars. On the flip side, there are possibilities of getting as low as a few thousand dollars. If the latter is the case, you wouldn't have enough after paying your legal fees and every related expense.
The good news is that you can influence the success of your case even before you begin. Your decisions before and during your compensation journey are crucial to its outcome. Your lawyer will make many of these decisions on your behalf.
For this reason, you must choose the right attorney. This choice, to a large extent, determines what plays out. Let's see all the significant factors that will influence your success in a personal injury case.
Douglasville Personal Injury Attorneys Explain What Determines the Worth of a Personal Injury Case
In personal injury cases, it is not enough to receive compensation. Instead, you should answer the question, "are you on course to get the compensation you deserve?" Getting less than adequate settlements can be frustrating, especially when it is a waste of effort.
Ultimately, meager compensation could place you on the losing side. The at-fault party should pay what your case is worth for justice to be served. Therefore, you must know the value of your personal injury case.
The following factors affect how much you stand to get as compensation:
The Severity of the Injury
There is a broad range of possible outcomes in personal injury cases. Apart from death, the victim may suffer from injuries with varying degrees of severity. However, over the years, precedence has continued to show that the more severe an injury, the higher the worth of your claim.
Injuries can either be minor, severe, or catastrophic. After a victim receives medical care, it becomes evident whether the wound will change their life. Some wounds will heal after a while, some leave permanent scars, and others will leave the victim with deformities. So, a person with an impairment will get more money than someone without.
Your medical bills could be overwhelming if you've suffered a personal injury. One primary reason is your possible lack of financial preparation. Fortunately, you can recover your medical costs from a personal injury claim. In addition, medical expenses play a part in determining your case's worth.
Medical costs include laboratory fees, surgery, cost of medication, in-hospital stays, and physical therapy. Depending on the nature of the injury, these expenses may continue to count for many years after. The injured person will need to continue and pay for treatment until they fully recover.
These extended costs fall in the category of future medical expenses. Therefore, while considering the immediate or accumulated costs, Douglasville personal injury attorneys will also factor in any possible future costs.
Calculating past and current medical expenses is relatively easy. Receipts and billing statements will do most of the job. However, it will take an experienced lawyer to help estimate future medical costs with a high level of accuracy.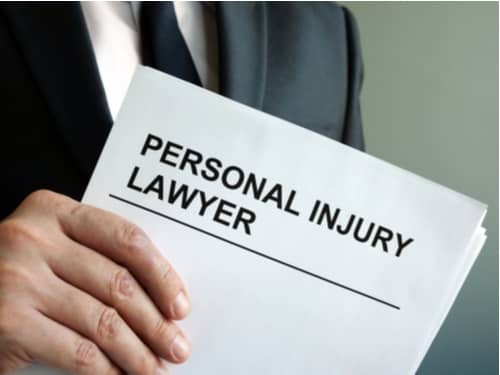 Most personal injury cases hinder the injured person from remaining financially productive. Even when they are, they may not be as economically productive as before the incident. For this reason, it will be unfair for personal injury cases to leave out lost earnings from the considerations.
Lost earnings manifest as wages the injured person had to forfeit in the process of recovery. Some injuries keep you from work for months, depriving you of the opportunity to earn.
Even after getting back to work, there could be a difference between your previous and current earning capacity. Again, your lawyer will factor in this difference to determine your case's worth.
The at-fault party is not always solely responsible for an accident. Injured persons could be partially at fault, and we express these liabilities in percentages. So, what happens when both parties are responsible for the incident?
When the percentages of faults have been decided, the state's laws determine what happens afterward. Every state prescribes implications for liabilities in personal injury cases.
In many states, an injured person will lose the right to compensation if they are at fault, even if they are only 1% at fault. This is known as the contributory negligence rule.
Some other states allow injured persons to receive compensation if their degree of fault is below 50%. This is the comparative negligence rule, and it applies in Georgia. The closer your level of responsibility is to 0%, the higher the value of compensation you can receive.
Expertise and Experience of Your Attorney
There are several elements of a personal injury case that rest on the competence of your lawyer if you have one. First, your lawyer will do a better job gathering evidence and establishing the facts of the case than you will. Your lawyer will prepare you for a deposition, square off with the opposing party on the negotiation table, and prepare your litigation case.
Skill and experience count in personal injury cases. Every lawyer brings a peculiar level of skill and experience. So, be intentional when choosing legal representation and go for a firm with a high success record.
Get Experienced Douglasville Personal Injury Attorneys
Things become more manageable when you hire a Hartley, Rowe, and Fowler lawyer. We believe that getting your desired compensation will go a long way in neutralizing the impact of an accident.
To do this, our legal team will employ every necessary resource to establish the facts of the case. Our experience, knowledge, diligence, and aggressive approach will put you a step ahead of the opposing party. So contact us now to speak with Douglasville injury lawyers. We offer free initial consultations.