After a car accident, you have every right to seek compensation from anyone responsible for your injuries. However, there are times when insurance claims or lawsuits get complicated, and you need the help of auto accident lawyers in Douglasville to navigate the process. However, just because you want to hire a lawyer doesn't mean they will agree to take your case. Some personal injury lawyers simply refuse to take your case.
There are several reasons a Douglasville personal injury lawyer could turn down your case. However, getting your case turned away can be very frustrating, especially when you don't know why. This article will explore why a Douglasville car accident lawyer will reject a case.
7 Common Reasons Auto Accident Lawyers in Douglassville Refuse to Take a Case
There are many reasons why a Douglasville personal injury lawyer might choose not to take your case. Below are the seven most common reasons.
Your Injuries Aren't So Severe
Before taking on a case, a personal injury lawyer usually gauges the expected compensation based on the injury's severity. This is essential in building a case and determining the compensation you might receive.
If you only sustained a minor injury and are looking to file a personal injury case, your lawyer could decline the case. This is because they believe your minor injuries won't get you enough compensation to pay their fees.
Expired Statute of Limitations
Another reason auto accident lawyers in Douglassville reject personal injury cases is if the Statute of Limitations has expired. Taking too long to file a case has its consequences, and one of them is an expired Statute of Limitations. If the time for filing a claim expires, the State laws will automatically bar you from filing a claim.
Georgia laws state that all injury victims have two years to file a personal injury claim from the date of the injury. Although this might not seem fair, considering the time it might take you to recover, it's crucial to begin the lawsuit immediately. Another reason why filing early is advantageous is that medical exams and witnesses are more likely to be accurate and persuasive in the early weeks after the accident.
Difficulty Proving Liability
Even if you believe that the other party's action caused your injury and you deserve compensation for these injuries, you still need to prove liability. The viability of every personal injury case depends on who is at fault. This is one of the things a personal injury lawyer evaluates before taking on a case.
A car accident lawyer in Douglasville could also decline your case if evidence shows that the other party isn't responsible for your injuries. A personal injury lawyer might drop your case if you're also found to share the fault for the accident.
Although sharing fault doesn't mean you can't pursue compensation, when you're found to be more than 50% at fault in the case, you will be denied compensation based on Georgia's modified comparative negligence laws.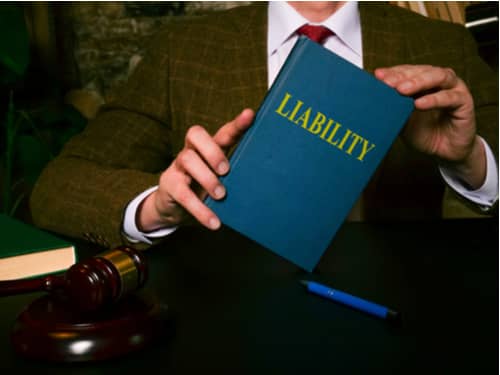 Your Case Isn't Worth So Much
A common reason why an attorney might not want to take your case is that your case isn't worth so much. For example, if you share less than 50% fault in the accident, you would still be granted compensation for your injuries. However, the settlement would be reduced by your fault percentage, significantly decreasing your case's value.
Even if you share zero faults in the accident, there's still a chance that the potential settlement you would receive would still be low. This is because the severity of your injuries also determines the case's worth.
Severe injuries mean more compensation, while minor injuries mean little to no compensation. Therefore, by considering the value of your case, a personal injury lawyer might discover it has little to no value and choose to drop it.
You Spoke to Several Attorneys
Most auto accident lawyers in Douglasville offer free consultations to clients. Although there are many reasons why you should get a second and third opinion, a personal injury attorney might become suspicious when they discover you've met one too many lawyers for your case.
If most personal injury lawyers reject your case, it could signify something's wrong. Maybe you're withholding crucial information, or other attorneys discovered a fatal flaw in your claim. Whatever it is, it could make other attorneys hesitant about taking your case.
Attorneys in the State of Georgia are held to high ethical standards. There are several rules of professional conduct set out by the State Bar of Georgia for lawyers. Some of these rules state when an attorney cannot represent a client.
For example, if there's a significant risk that the lawyer's personal interest or duty to another client will affect their representation of you, they cannot take your case. But, of course, there are certain limitations and exceptions to the case.
However, an attorney still has to consider if accepting your case would pose ethical problems or result in a conflict of interest. If they believe it would, they could decline your case.
The Defendant Has No Money
Even if you have a strong personal injury claim, you still need to consider the defendant's ability to pay for damages. If the defendant has little to no resources to compensate you for damages, auto accident lawyers in Douglasville might decide that your case isn't worth their time.
Additionally, if the defendant is uninsured, it could be difficult for you to obtain the compensation you deserve. This is why most auto accident lawyers in Douglasville choose cases where the defendant has sufficient assets to cover damages.
Contact Auto Accident Lawyers in Douglasville Today!
You should seek legal assistance if you sustain injuries after an accident. However, finding auto accident lawyers in Douglasville can be tough, and it gets harder when the attorney rejects your case.
The reasons why a personal injury lawyer could refuse your case vary, as shown in this article. However, if you still believe you have a case, you shouldn't hesitate to call an experienced personal injury lawyer at Hartley, Rowe, & Fowler, P.C. today.
Our personal injury lawyers have been helping accident victims recover maximum compensation for many years. While you focus on recovery, we'll fight to get you the compensation you deserve. You can trust us to give you an honest opinion about your cases while explaining your legal options.
Contact our personal injury lawyers in Douglasville today to get started. We offer free case reviews.