As the best auto accident lawyers in Douglasville, we know traffic collisions are often traumatic and life-changing experiences. Sometimes, they are just that, accidents, events that can't or couldn't be avoided. Other times, they are caused by the negligence of one or more of the involved parties.
After an accident, whether or not you are the negligent party, the need to hire a lawyer cannot be overstated. You need a legal team to help you fight your case with the insurance company. You do not want to go against them by yourself as a non-attorney, so hire a lawyer.
This article looks at car accidents in Georgia, the benefits of hiring legal representation, and the qualities an attorney should have. Contact us at Hartley, Rowe & Fowler if you or a loved one sustain injuries in a traffic crash.
Car Accidents in Georgia
Motor vehicle crashes (MVCs) are the leading cause of injury deaths in Georgia and the second-largest cause of hospitalizations and emergency room visits. In 2020, there were more than 330,000 crashes, out of which 1,588 were fatal accidents.
These collisions were caused by several factors including:
Drunk driving
Distracted driving
Tailgating
Illegal lane changes
Speeding
Adverse weather conditions
Running red lights or stop signs, etc.
Victims who survive auto crashes sustain injuries ranging from minor to catastrophic. Thankfully, Georgia is an at-fault car accident state, meaning victims can get compensation from the at-fault driver. Again, doing this often requires expert legal representation.
Why You Need the Best Auto Accident Lawyers in Douglasville
A traffic accident is only the beginning of a long road of medical treatment, recovery, insurance claims, etc. Navigating the aftermath of an accident can be stressful. Therefore, it is advisable to hire the best auto accident lawyers in Douglasville to assist you.
After an accident where you are not the negligent party, you are eligible for compensation. However, only a knowledgeable and experienced lawyer can help you get what you deserve.
A legal team usually backs insurance companies. They work to ensure the best possible outcomes for the insurer. Hiring a personal injury lawyer gives you a fighting chance to claim what you deserve.
Most of the services a lawyer can offer depend on the specifics of the case. But here are some general benefits your lawyer would provide in a typical car accident case:
Explain your rights and give legal advice. Non-attorneys are not well versed in personal injury laws. Your lawyer will explain your case in detail while pointing out your rights and responsibilities. Afterward, they proceed to give advice.
Investigate the facts of the accident. Lawyers have to do extra leg work to gather the facts of the accident, including police reports, pictures, witness statements, and proof of damages.
Work with your health care personnel. Your lawyer constantly communicates with the doctors to collect your medical records and bills. The medical information collected helps to prove damages.
Communicate with the other party's insurer. It is the job of your lawyer to open a dialogue with the insurance adjuster of the other driver involved. Attorneys will also negotiate with insurance companies. Your lawyer works with the insurance company's legal team to get the best settlement offer for you.
Determine fault.
Represents you in court. More often than not, car accident cases are settled out of court. However, if the case goes to trial, your lawyer represents you and works to get the best possible outcome for you.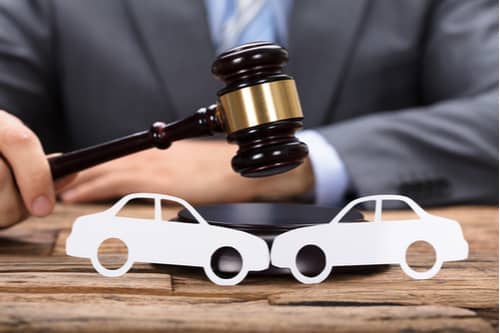 Qualities of a Good Car Accident Lawyer
There are several personal injury lawyers in Douglasville, but not all of them have the qualities needed to represent you. Below are some of the attributes an attorney should possess.
Experience is the number one factor to consider when looking to hire a car accident lawyer. Many Lawyers specialize in different areas of personal injury law. Although there's nothing wrong with that, it's important that you hire a lawyer with years of experience handling car accident cases if you want to win.
Go for lawyers with at least five years experience handling car accident cases. This is because an experienced lawyer has knowledge of similar accident cases or handled them in the past. The attorney will also know how to negotiate with the insurance company to get maximum compensation. Finally, hire a lawyer with more wins than losses.
A car accident lawyer should have and show passion for the job. This ensures that you have someone with the right motivation fighting for you. Also, notice their tone when speaking to you. Are they compassionate? or just in it for the money? An accident attorney should be empathic and see you as more than a case number.
It is important to hire a lawyer that is readily available to offer their services to you. Availability means their focus should be on you whenever you need them and they shouldn't delegate your case to some paralegal or intern. Ensure the lawyer doesn't have a long list of clients, as it limits the time and resources they have to represent you.
In this social media era, almost every business has an online platform. This means someone has used their services before and has something to say about it. Always do online research about the law firm you want to hire to see people's experience with them.
Do You Need Expert Legal Help? Contact the Best Auto Accident Lawyers in Douglasville
If you have been in a car accident, you must make the logical decision of contacting the best auto accident lawyers in Douglasville. Insurance companies fight aggressively to reduce the compensation they payout. Only a personal injury lawyer with knowledge and experience can level the playing field and get you what you deserve.
Many major law firms assign car accident cases to a virtual mill of paralegals or have one lawyer handling hundreds of cases. Unfortunately, this means that these attorneys are too overloaded to manage a case successfully. The story is different at Hartley, Rowe & Fowler. As the best auto accident lawyers in Douglasville, We offer personalized services to our clients and get them the maximum compensation.
So you can rely on our legal team. Contact us today to speak with a Douglasville injury lawyer.