If you find yourself in a severe car accident that was not your fault and has left you with injuries, you probably wonder how much compensation you can get. You should not have to live with the consequences of another person's reckless behavior. So, you can commence the compensation process by speaking to a car accident lawyer in Douglasville.
If you are hurt in an accident, you have a legal right to recover money. The amount usually covers medical bills, missed workdays, prescription drugs, etc. Sometimes, it's pretty challenging to determine how much your injury case is worth.
This is because it might take time for you to heal and fully comprehend how the incident will affect you in the future. However, your lawyer will consider current and future damages when filing the personal injury claim. This article discusses the types of damages you can recover in Douglasville.
Different Types of Damages a Car Accident Lawyer in Douglasville Can Help You Recover
The different types of damages that you can recover while filing for a personal injury lawsuit depend on your accident's circumstances. The compensation is divided into economic and non-economic damages.
Economic Damages
Economic damages are damages that can be tracked and calculated. These damages are usually out-of-pocket expenses, including financial losses that an accident victim suffers due to injuries. They are easier to identify because of receipts from when you paid bills.
The following are examples of economic damages:
All medical expenses related to your accident should be documented as evidence of your personal injury lawsuit. These medical expenses include surgeries, hospital stays, emergency room costs, doctor visits, prescribed medications, etc.
Your lawyer may also hire medical specialists to access any future treatment needs. For example, you may need more surgeries or require rehabilitative therapy. So, your lawyer's goal is to ensure that you recover any necessary medical care costs that may come up in the future.
When an accident causes damage to your property, such as your vehicle, you are eligible for a property damage claim. You can recover money to cover the cost of any repairs to your car or to replace it.
Many accident victims need time off work to heal from their injuries. Therefore, as part of your personal injury claim, you can also demand payment for lost income.
You can also demand compensation if you cannot return to work and are forced to take a job that pays less. Your lawyer will calculate the impact of the accident on your ability to earn suitable income in the future.
Cost of Household Services
Sometimes, an injury can prevent you from performing any household chores that you did before the accident. If this happens, you can claim compensation as you now have to pay someone to perform the tasks you would typically do before the accident.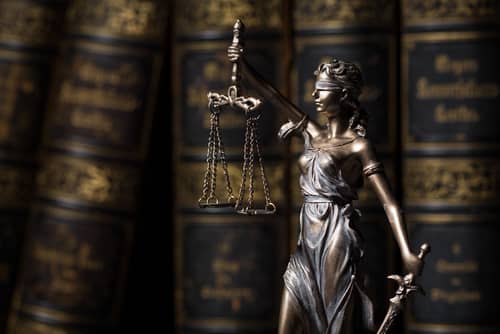 Non-Economic Damages
There are other ways that an injury affects your life that might not be easy to put a monetary value on. Since non-economic damages are usually subjective, it is important you hire an experienced car accident lawyer in Douglasville to help you accurately quantify these losses.
Non-economic damages such as psychological or emotional trauma and pain are difficult to calculate because they have no fixed dollar value. However, law firms and insurance companies have a formula they use. Usually, they pick a number from one to five and use it to multiply the amount received as economic damages.
Here are some types of non-economic damages that your car accident lawyer in Douglasville can pursue:
The law allows you to receive compensation for both physical and emotional pain and suffering from your injury. However, there are factors considered when determining the amount of pain and suffering damages. These factors include the severity of the injury, the sum awarded as economic losses, your age, and the possible consequences of your injury.
Many people suffer from post-traumatic stress and other mental-related issues after a catastrophic accident. Accidents can take a severe toll on anyone's mental health, and this mental anguish warrants compensation.
Punitive Damages
Sometimes, a jury may award an accident victim punitive damages. Now, these punitive damages are actually not meant to compensate the victim. Instead, they are to punish the defendant for intentional infliction of harm or extreme recklessness.
It is also used to send a message and discourage others from such irresponsible behavior in the future. Punitive damages are usually available only in deliberate tort cases or strict liability cases.
How to Collect Damages After a Car Accident
In order to collect damages after a car accident, there are some things you will have to do. First, you will have to file damage claims with the at-fault driver's insurance company. As a result, you will need to prove the following:
That the at-fault driver was negligent
The at-fault driver's negligence caused your accident
The injuries sustained and damages directly resulted from the other driver's negligence and the car accident
You will also need to prove your losses from the auto accident.
To prove the following and strengthen your damage claim, you need to provide evidence. The pieces of evidence must show how the crash happened,  establish the at-fault driver's liability, and the extent of your damages.
You can do this by presenting pictures of the crash scene, medical reports, treatment bills, witness statements, accident reconstruction expert reports, etc. If you sustained catastrophic injuries, you have to show how the wound has affected your quality of life.
What Is the Average Compensation for a Car Accident Case?
As any car accident lawyer in Douglasville will tell you, there is no average compensation for car accident cases. This is largely due to the fact that each case is unique and would be decided on its merits. Therefore, even if you sustained the same injury as another crash victim, the settlement amount might differ.
Factors affecting a traffic accident settlement amount are:
The severity of the injury
The extent of the property damage
The need for medical equipment
The amount of lost income
Out-of-pocket expenses
The expertise of your legal team
Contact a Car Accident Lawyer in Douglasville Now!
There are so many types of damages that you may be legally entitled to receive after a crash, and alone, you might be unable to identify and demand all of them. This is why you need a legal team.
At Hartley, Rowe, and Fowler, our injury attorneys in Douglasville has the experience to help you calculate and secure the maximum compensation. We offer a free initial consultation and work on a contingency fee basis. Contact us today to learn the options available for you.