Another driver's wrong decision on the road could impact your life forever. A car accident can cause your vehicle to be totaled, but it can keep you from working and result in massive medical bills, causing emotional, physical, and financial damages. Contact a car accident lawyer in Douglasville, Georgia, to assist you in seeking justice and compensation for your injuries.
A Car Accident Attorney in Douglasville, Georgia, Discuss How Much You Can Expect to Receive as Damages
If you sustained injuries in an automobile accident, you have the right to seek financial compensation for your injuries, lost wages, and other damages. However, each car accident case is unique, implying that the compensation amount varies from one claim to another. As a result, there is no set settlement for car accident claims.
The factors that influence how much money you receive from a car accident settlement are:
The Insurance Coverage Available
How much insurance is available to recover from is often one of the critical determinants of a vehicle accident settlement value. This is frequently determined by the state where the at-fault driver's car is registered, as each state has its legislation and standards for the type of insurance and minimum coverage required.
In Georgia, a driver must have liability insurance coverage of at least $25,000 per person. Each driver is required to have this amount of liability insurance. Some drivers, however, pay more for coverage than the state minimum. Commercial vehicles typically have higher insurance policies, ranging from $500,000 to several million dollars.
Your Statements About the Auto Accident
What you say after a car accident might impact your potential to get financial compensation. This is particularly true while conversing with the other driver(s) at the accident scene and chatting with an insurance adjuster over the phone.
While speaking with an insurance adjuster regarding your accident, do not mention anything that implies you are responsible. Never say "fine," "okay," or "good" in a polite manner. These words may appear to be social etiquette, but they can be used against you by the insurer. Also, never agree to make an oral or written statement.
Type and Severity of the Accident and Injury
The injuries suffered in a car accident can vary widely from one situation to another. The severity of a car accident influence the amount you can hope to recover. So does the severity of the injury and its permanence or lack of it.
Typically, more severe injuries result in a larger settlement or verdict amounts. For example, if you have suffered from a traumatic brain injury, you will likely receive more than if you broke your arm and recovered quickly.
In addition, medical experts often present papers or statements outlining the nature of the injury, whether the damage is permanent, and how the injury will influence your future quality of life and wages.
Soft tissue or minor injuries like bruises that heal entirely and have no long-term effects are frequently settled with the hospital bills plus lost wages. However, do not let this stop you from seeking financial recovery for a less severe injury.
Contact a qualified car accident lawyer in Douglasville, Georgia, to improve your chance of recovering compensation. Also, remember that significant injury can occur even when there's only minor visible damage to your car or the environment.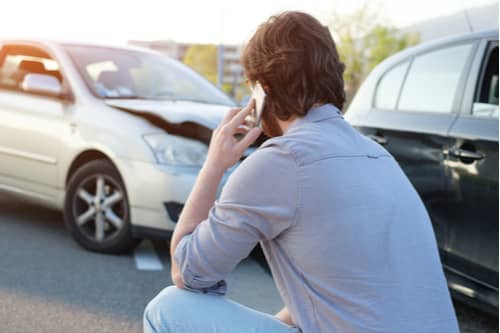 How Soon You Sought Treatment for Your Injuries After the Accident
After a car accident, consult a doctor as quickly as possible. If you are experiencing severe pain, lightheadedness, or difficulty breathing, seek emergency medical attention. Even if you think you're fine, it's preferable to leave that decision to a medical professional.
Tell your healthcare practitioner about your symptoms. The longer you wait to seek medical attention, the more likely you encounter problems with the insurance adjuster. Also, the defense lawyer may argue that you were "not wounded" in the collision.
Keep in mind that while it's true that some people avoid seeking medical help because they expect to feel better in a day or two, others may not notice their injuries until the next day or two. If this happens to you, ensure you see a doctor immediately.
The Kind of Treatment You Get for Your Injuries
The nature of your injury will determine the type of treatment you receive. For example, soft tissue injuries only treated with chiropractic or physical therapy have lesser settlements. On the other hand, more significant injuries requiring hospitalization, injections, or surgery gets more compensation, sometimes hundreds of thousands.
If you suffer an injury from which you are not healing rapidly, you must get medical attention and follow the advice of your doctors. Even if you are still in pain, getting a fair settlement offer from an insurance company can be difficult if you do not receive medical care.
Medical Expenses and Lost Wages Associated With the Car Accident
While medical bills and missed wages are not necessarily directly tied to the settlement value of your case, they are one of several considerations to consider. In many circumstances, the higher your medical bills or expected future medical expenses and lost earnings, the bigger the value of your case. However, note that this is not always true in every case.
What Kinds of Damages Am I Entitled to Recover?
Depending on the circumstances, car accident victims may be eligible for three classes of damages.
These are damages that have a monetary value. Economic damages are awarded for past, present, and future medical expenses, lost income, future earnings, and travel costs to receive treatment. You may also be entitled to monetary damages to pay the costs of child care and the employment of other staff to do jobs that you can no longer execute yourself.
Car accidents often result in non-economic damages and harm. The court may decide to compensate you for intangibles such as pain and suffering, emotional distress, and disfigurement or scarring that may accompany physical injuries.
The court might award punitive damages if the at-fault party acted with willful misconduct or malice. These are additional damages intended to punish careless drivers and serve as a deterrence to them and others. In Georgia, the maximum amount for punitive damages is $250,000.
Get Help From an Expert Car Accident Attorney in Douglasville, Georgia
If you or your loved one have been involved in a car accident, you may be entitled to compensation. To learn more about your legal choices and rights, contact a Georgia personal injury attorney at Hartley, Rowe & Fowler. We will help you with your insurance claims process and get you the compensation you deserve. Contact us today for a free consultation.