It is devastating to lose a spouse, parent, or child. Knowing that someone's careless or reckless caused the loss can make the situation even more painful. If another party is at fault for the death of your loved one, you may be able to file a wrongful death claim.
A Villa Rica wrongful death lawyer at Hartley Rowe & Fowler can assess your case and help you decide what your next step should be. Our firm has over 40 years of experience handling personal injury cases, including wrongful death claims. Call us at 678-825-6004 today to get started with a free consultation.
How Is Wrongful Death Defined in the State of Georgia?
Wrongful death occurs when a death is caused by a crime or by negligence. Georgia's Wrongful Death Act, which has existed for more than a century, outlines the legal grounds for wrongful death claims in the Peach State. The act has five code sections, and various addendums have been added over the years.
Cases that may fall under Georgia's wrongful death law include:
Deaths resulting from criminal behavior, including intentional homicide
Deaths caused by medical practice, including medical injuries, misdiagnosis, and surgical and medication errors
Deaths caused by defective consumer products, including drugs, appliances, electronics, vehicles, or medical devices
Deaths caused by faulty construction or engineering malpractice
Deaths caused by neglect or abuse in nursing homes
Deaths caused by a driver that is under the influence of drugs or alcohols
Deaths caused by sanitation issues in commercial properties, such as contaminated food deaths
Deaths related to illegal or improper service of alcohol
Accidents that result in the death of a pedestrian.
Who Is Qualified to File a Wrongful Death Claim in Georgia?
In a wrongful death case, another person serves as the representative of the deceased. Georgia has strict laws about who is qualified to make a wrongful death claim. If the deceased was married or has a surviving spouse, the spouse can file a claim. Spouses may also file a claim on behalf of the minor children of the deceased.
If the deceased does not have a living spouse, a claim may be filed by the deceased's adult children. In the absence of a spouse or children, the living parent or parents of the deceased have the right to bring a claim.
Other family members are not eligible to make a wrongful death claim unless they are the executor or administrator of the deceased's estate. The estate executor can also file a claim alongside the spouse, children, or parents of the deceased.
What Types of Damages Are Recoverable?
Recoverable damages can vary based on who is filing the claim. Qualified family members can claim the "full value" of the deceased's life. Courts look at both economic and non-economic factors when calculating damages. Economic damages include the value of the deceased's future earnings, while non-economic losses include elements like loss of companionship.
The estate of the deceased may also recover expenses associated with the injury and death of the deceased. This could include medical bills, funeral and burial costs, and any other necessary expenses. Claims from family members and the deceased's estate must be filed separately. A Villa Rica wrongful death lawyer can help you to file both claims as part of the same suit.
Can the Surviving Family File for Punitive Damages?
When surviving family members file a wrongful death claim, they cannot request punitive damages. Wrongful death suits are already designed to punish the party responsible for the dependent's death, and because of that, punitive damages are not an option in Villa Rica, Georgia. Still, there are scenarios in which punitive damages could be awarded.
The administrator of the deceased's estate can seek damages for the pain and suffering that the deceased suffered before their death. In these cases, a jury may decide to award the estate punitive damages. Any damages awarded would be distributed to the surviving family of the deceased.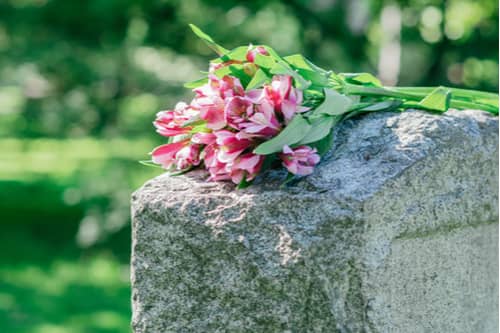 How Is Negligence Proved in a Wrongful Death Case?
In order to prove negligence, there are four primary factors that must be established. These are duty, breach of duty, damages, and causation.
Establishing Duty
A defendant can't be found liable for negligence in a wrongful death claim unless they owed the deceased a duty of care. Duty of care or "due care" is a legal obligation to take reasonable steps to avoid causing harm to another party. For example, when someone drives, they have a duty to obey traffic laws.
Judges will look at how likely it was that the defendant's actions would cause harm and how closely the actions of the defendant were linked to the harm that occurred. Previous rulings and the Wrongful Death Act will also be taken into consideration.
Establishing Breach of Duty
After duty is established, it's necessary to show that the defendant breached that duty. As an example, if the defendant caused a car accident while driving under the influence, they breached their duty to drive with due care. While duty can only be decided by a judge, a jury can decide if there was a breach of due care.
Establishing Damages
It's necessary to prove that the decedent suffered damages in a civil claim. In wrongful death cases, damages can be assumed. However, it is necessary to show that the damages — in this case, the death of the decedent — were caused by the defendant.
Establishing Causation
Even if you prove that the defendant owed the deceased a duty and that duty was breached, you won't be awarded damages unless you can show that the breach of duty caused or contributed to the death of the deceased. While it's necessary to prove guilt beyond a reasonable doubt in a criminal case, you only need to show there's strong evidence that the breach of duty caused the death in a wrongful death claim.
How Do You Start a Wrongful Death Claim in Villa Rica, Georgia?
Wrongful death claims from surviving family members must be filed within two years of the date of death. Although this time limit can be extended under certain circumstances, it's best to contact a Villa Rica wrongful death lawyer as soon as possible. An attorney can assess your case and determine if there is cause to file a wrongful death claim.
Your lawyer can then gather evidence in support of your claim. While it's possible to file a claim without a lawyer, it's much less likely that you'll receive the damages you're owed if you try to handle your case on your own. If you have a strong claim, your attorney may be able to negotiate a settlement before your claim goes to court.
If a fair settlement cannot be reached, the case will go to trial. If a wrongful death case does go to court, it may be argued before a jury. Typically, before the trial begins, the judge will give both parties another opportunity to settle.
What Is the Difference Between a Wrongful Death Claim and an Estate Claim?
Wrongful death claims are filed by surviving family members on behalf of the deceased. Estate claims are filed by the estate of the deceased. The main difference between these two types of claims is the type of damages that can be recovered.
Family members filing wrongful death claims can seek damages for the loss of the life of a loved one. Estate claims can file claims to recover losses to the estate. Estate claims can cover medical bills, funeral costs, and other expenses related to the death of the deceased.
Call Our Villa Rica Wrongful Death Lawyers Today!
If you've lost a loved one because of another party's negligence, you're entitled to compensation. While the damages you recover won't make up for your loss, they can help your family during this difficult time. A qualified Villa Rica wrongful death lawyer can handle your claim while you grieve.
Hartley Rowe & Fowler has handled many wrongful death and estate claims. We can help you to secure the compensation that you're entitled to. Call us at 678-825-6004 or contact us online if you'd like to schedule a free consultation.