Car accidents are a leading cause of injuries, death, and property damage in the state of Georgia. A car accident can have severe and long-lasting consequences on both the victims and their families. Besides the pain and suffering caused by your injuries, in the aftermath of a serious crash, almost all aspects of your life will be significantly affected. Your financial future is put in limbo, your social life and quality of life are jeopardized, and the list goes on.
Fortunately, Georgia law provides a financial safety net for victims of car accidents caused by the negligence of another. You have the legal right to pursue financial compensation for damages suffered by filing a car accident claim. However, the actual process of recovering damages is never easy.
A South Fulton car accident lawyer can help you secure the financial compensation that you are legally owed. They have in-depth knowledge of the relevant laws and know how to effectively handle car accident claims. If you are planning on filing a car accident claim in South Fulton, our attorneys at Hartley Rowe & Fowler have a proven track record of helping car accident victims secure millions in compensation. We can do the same for you.
Contact our South Fulton personal injury lawyers today at 678-825-6004 for an evaluation of your case.
Car Accident Statistics in Georgia
Car accidents are a leading cause of injuries, death, and property damage in the state of Georgia. In fact, Georgia is ranked as the fourth most dangerous state to drive in. Despite state authorities putting in place various measures to achieve a zero death rate on Georgia roadways, the number of accident-related fatalities has been steadily increasing with each year. This just goes on to show that more needs to be done to curb serious injuries and deaths on our roads.
According to the most recent data from the Georgia Department of Transportation, there were a total of 331,796 traffic crashes in 2020. Of these, about 125,000 resulted in injuries while 1,588 were fatal. The statistics show that 1,730 people lost their lives in car accidents in 2020. For comparison, in 2019, the state of Georgia reported 1,417 car accident-related fatalities. Things are looking to get even worse in 2021 with the state recording 911 traffic accident-related deaths in just the first half of the year.
How Much Does a South Fulton Car Accident Lawyer Cost?
This is one of the most common concerns for car accident victims when considering whether to hire an attorney. Our South Fulton car accident lawyers offer their services on a contingency basis, meaning that you don't have to pay anything unless we secure a favorable settlement amount or verdict should your case go to trial. To cover the costs of our services, we will deduct a small agreed-upon percentage from the proceeds of the claim.
What Should I Do After a Car Accident?
It's important to take the right steps after a car crash. Here is what you need to do:
Contact Police
This is particularly important if the accident involves injuries, death, drunk driving, and property damage worth above $500. However, it is always prudent to get the police involved even if the accident seems minor.
Check on Other Involved Parties
After a car accident, you are required to stop at the scene and also render help to others if need be. Whether at fault or not, don't attempt to leave or flee the scene.
Exchange Info
Don't leave the scene without providing your driver's and insurance information to the other driver. Also, remember to collect theirs.
Record the Scene
Taking photos and videos of the scene will help to preserve evidence while it's still fresh and will come in handy when proving your case later on.
Never Admit Fault
Do not apologize or admit fault for the accident to anyone as this can seriously affect your chances of seeking compensation.
Seek Medical Attention
You must seek immediate medical attention following a car accident, even if you feel fine. You might have some hidden injuries you are not aware of and it is also important to have your injuries documented by a medical professional to support your claim.
Call a Car Accident Lawyer
If you are planning on taking legal action against the culpable party, you need to get a South Fulton car accident lawyer involved as soon as possible. The earlier your attorney gets started on your case, the better your chances of fair and maximum compensation.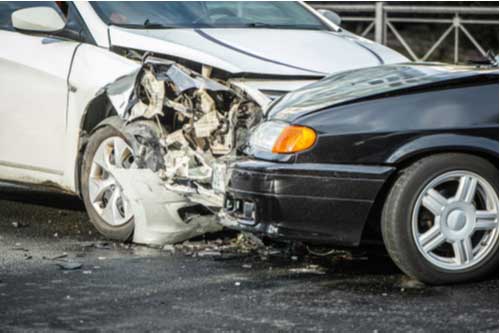 What Is the Average Settlement for a Car Accident?
According to the most recent data from the Insurance Information Institute, the average settlement amount for car accident claims was $18,417 in 2019. It generally ranges from $10,000 to $25,000. However, how much your case will settle for will depend on the unique details of your case.
When Should I Get a Lawyer for My Auto Accident?
You need to get an attorney involved as soon as possible after a car accident to protect your rights. This is especially important if you've sustained severe injuries. An attorney will get started on your case right away and advise you on what to do and what not to do to ensure that your claim goes smoothly.
Why Do I Need a Lawyer?
You can represent yourself in a car accident case, but it's not advisable. Here are some of the ways an attorney can help with your case:
Case Preparation / Filing a Lawsuit
Our attorneys have access to vast resources and wide networks which they utilize to help build the best case for their clients. We will thoroughly investigate your case, collect all the necessary evidence and work with expert witnesses to help support our theory. We will also ensure that all the necessary paperwork is filed properly and within the set deadlines.
Settlement Negotiation
Our attorneys are also highly skilled negotiators and they will put these skills into good use when dealing with insurance companies. We won't settle for any amount less than what you deserve.
Trial Preparation & Representation
Should the negotiations fail, we will prepare your case for trial. We will review your case, ensure that we have all the evidence needed to present a solid case before the judge/jury, and coach you on what to do during the proceedings. Our attorneys have long-standing experience fighting cases in court and they will provide you with the best legal representation in South Fulton.
How Much Can I Expect to Receive for My Damages?
No car accident claim is similar to the other. The circumstances and details of each case will be unique. As a result, the amount one can expect will be different. Your attorney will carefully evaluate your case, consider all the factors and be able to figure out a rough estimate of how much your claim might be worth.
What Type of Damages Can I Recover?
Depending on your case, you may be able to claim three types of damages after a South Fulton car accident.
Economic Damages
These are damages designed to compensate the victim for financial losses incurred following the accident. These include medical bills, rehabilitation costs, lost income, travel costs, repair costs, etc.
Non-Economic Damages
These are meant to compensate the victim for subjective and non-monetary losses suffered by the victim as a result of the accident. These include emotional distress, pain and suffering, loss of companionship, etc.
Punitive Damages
These types of damages are only awarded in special circumstances where the defendant's behavior is found to have been grossly negligent, malicious, or reckless. The state of Georgia has put a cap on the maximum awardable punitive damages at $250,000. However, the limit doesn't apply in drunk driving cases.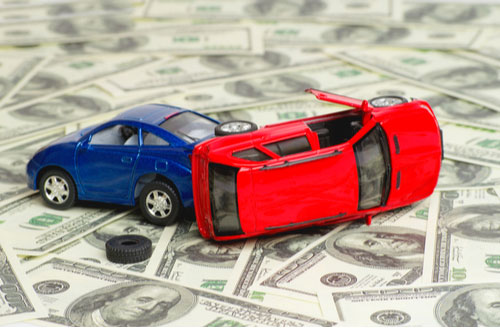 How Is Fault Determined?
For the other party to be deemed liable for your injuries and damages, the following elements of negligence must be present:
Duty of care: The other party owed you a reasonable standard of care during that particular situation.
Breach of duty of care: The other party breached or violated this duty of care
Causation: Your injuries were a result of the other party's negligence and not something else.
Damages: Due to this negligence, you suffered actual compensable damages.
Georgia follows the principle of modified comparative negligence meaning that you can recover damages as long as you were less than 50% at fault for the accident. Your compensation amount will be reduced depending on your percentage of fault.
How Long Do I Have to File a Claim?
In the state of Georgia, you have up to two years from the date of the accident to file a car accident claim.
What Can I Do if Insurance Denied My Claim?
A car accident claim can be denied for a number of reasons, for example, failure to seek medical attention urgently or missing information. However, if you believe that your claim was denied unjustly, you can appeal the denial through an administrative appeals process with the insurance company. If this fails, you can consider talking to your attorney about filing a bad faith claim against the insurance company.
Do I Have a Case?
Your attorney will evaluate all the details of your case to help you determine whether you have a valid case. However, there are some factors to consider when determining whether a case is worth pursuing:
Are the damages you've suffered substantial enough to make the case worth pursuing?
Is there adequate evidence to prove that the other party is at fault for the accident?
Does the other party have sufficient resources to cover the level of compensation that you are pursuing?
What If the Other Driver Doesn't Have Insurance?
In cases where the driver doesn't have insurance, your uninsured motorist coverage should kick in. However, if you don't have this type of insurance, you can consider taking legal action against the driver. However, this rarely achieves success as a driver who can't afford insurance typically doesn't have enough resources to cover the pursued damages.
How Can I Obtain an Accident Report?
To obtain your official accident report, you need to visit the local police department that responded to the scene of the accident or the state patrol office closest to the accident scene. You can also obtain it through the Buycrash.com website. It will cost you $5.
Contact a South Fulton Car Accident Lawyer Today!
Being involved in a car accident is one of the worst things that can happen in a person's life. Sadly, as devastating as they might be, car accidents happen daily, putting the lives of many people at great risk. If you've been involved in an accident caused by someone else, you need justice and the financial compensation owed to you.
However, the at-fault party, the insurance companies, and their attorneys will never make it easy for you. This is why you also need to arm yourself with an experienced South Fulton car accident attorney at Hartley, Rowe, & Fowler for the best legal representation. Give us a call today at 678-825-6004 to get started on your case.